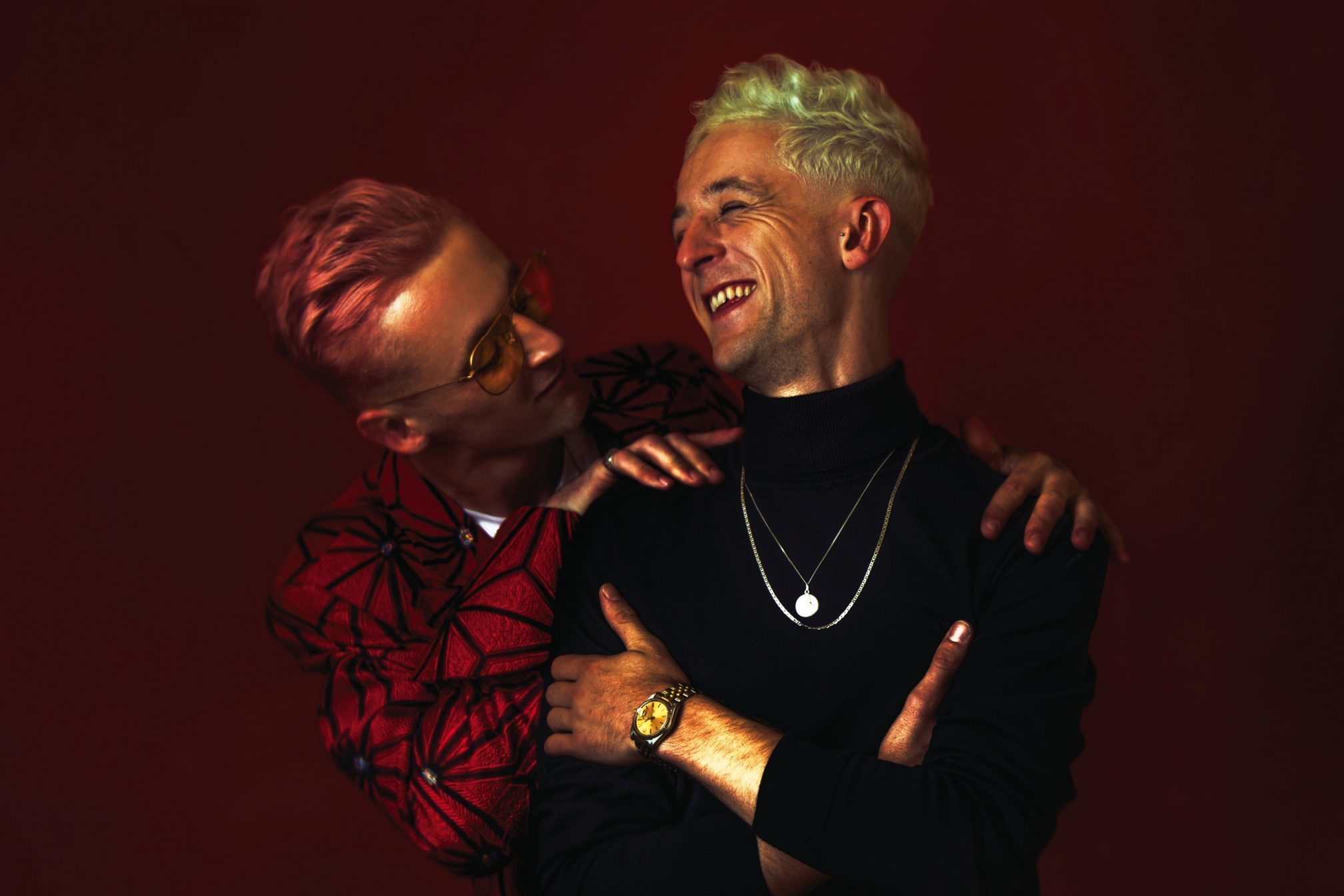 Cover Face
Cover Mix: Denis Sulta
Jedan elektrizirani cover mix od popularnog čovjeka današnjice
Mixmag Adria
4 October 2018
Alter ego Hectora Barboura - Denis Sulta - istinski je promijenio njegov život. Ne samo to, već je i oživio današnje poimanje house glazbe.
Od borbe s depresijom do upravljanja internacionalnom slavom, tražene prisutnosti na pozornici i posjedovanja njegovog vlastitog labela, Škotski DJ postigao je fenomenalnu vrijednost u samo pet godina unutar njegovih dvadesetih.
Izvorno iz zapadnog kraja Glasgowa, prijašnji skijaš slobodnog stila otkrio je i sklonost prema diskotekama još u školskim danima, inicirano od strane njegova oca i tradicionalnog glazbenog obrazovanja. Nakon upoznavanja s miksanjem, Mad Maxom i Underground Resistanceom u njegovim kasnijim tinejdžerskim danima, Barbour se nikada više nije osvrnuo natrag. Opsesija sa zvukom je mutirala; on je promovirao, producirao i razvijao svoju glazbenu kreativnost kroz žanrove; hip-hop, eksperimentalni techno i ono što poznajemo: houseom prožeta faza Denisa Sulte.
Koristeći Sultu kao kitnjasti alter-ego za njegovu mladu, frustriranu osobu; Barbour je bio zbunjen kroz suočavanje s depresijom i razvio se u jednu od tržišno najuzbudljivijih - i zabavnijih - osobnosti. Denis Sulta je jedan internacionalni fenomen koji kontrolira festivalsku sezonu; jedan ikonski DJ koji svira vibrantne, rasprodane setove; zarazni disco, odabrani soul i house. Diplomirao je Red Bull Music Academy, a njegova diskografska kuća - Sulta Selects - jedna je od cjenjenijih dok je njegova oštro prilagođena ličnost isprepletena s krajnjom profinjenošću.
Iako sada baziran u Berlinu i na samome vrhu vlastite igre, Barbour je iskreno svjestan svojih korijena i ovaj mix odaje počast tome. On označava zvuk koji se odnosi na svaki njegov dan, karakterizira njegovu prošlost i nadajmo se, njegovu budućnost. S trakama Al Zandersa, Brame & Hamoa plus neki od njegovih vlastitih glazbenih kataloga: ovaj mix je ubojica.
Poslušaj ispod.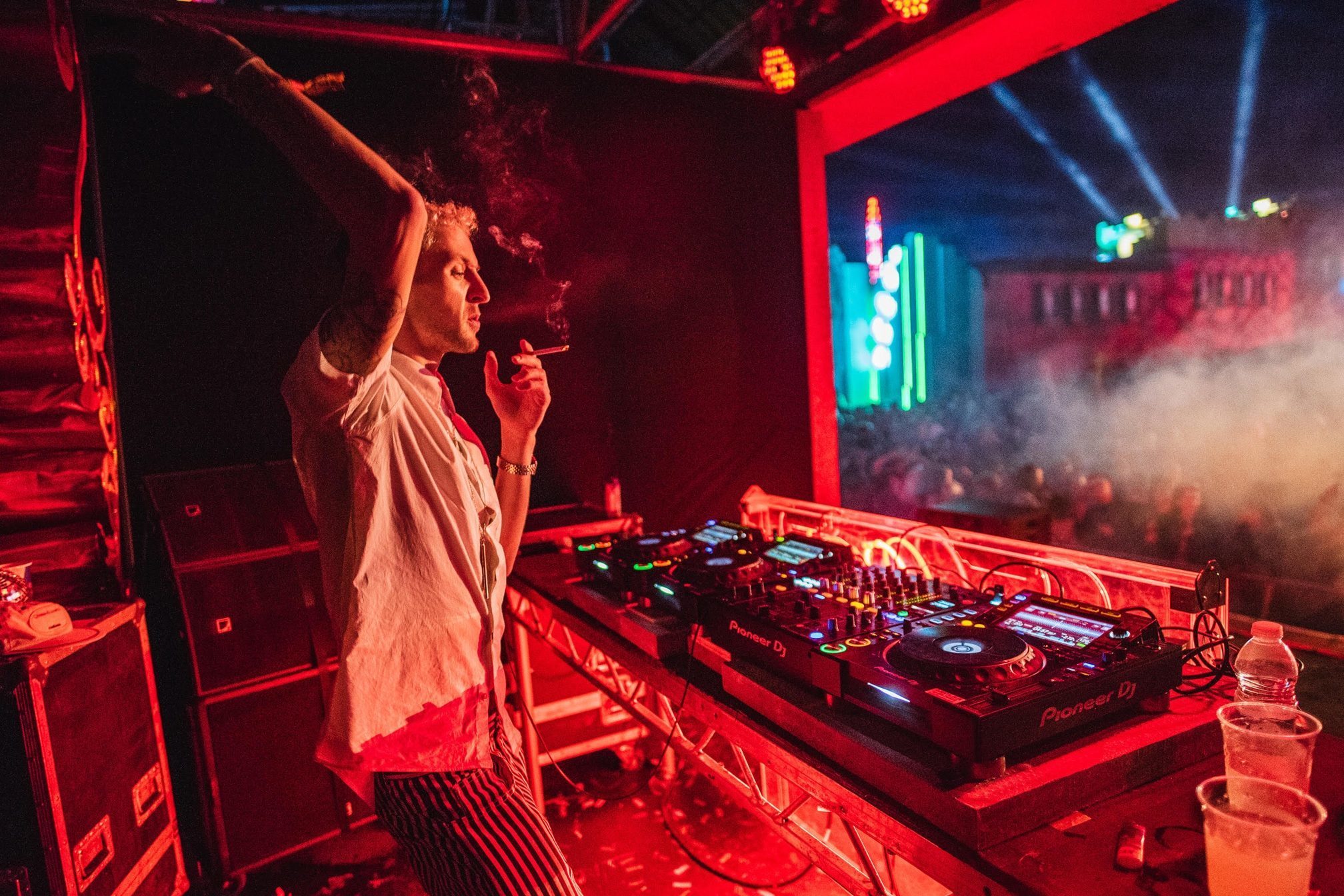 1. Ryanair 'Boarding Theme'
"Komad glazbe kojim započinje većina mojih vikenda..."
2. LKM & KLF 'What Time Is Love' (What Is Love 303 SSL mix)
"Ovo je pridobilo moju pažnju radi mog dobrog prijatelja Chrisa McCormicka (aka Cromby). Ne zaslužuje ništa više od 'to je jebeno to'.
3. Al Zanders 'Martha's Revenge'
"Al Zanders je bio na mom radaru već duže vrijeme i ovo je vrlo jednostavno rečeno jebeni HIT!"
4. Wally Jump Jr & The Criminal Element 'Just Can't Stop (Dancin')' (Hifi Sean dub)
"Ne mogu niti opisati riječima koliko je ova traka smiješna. Dinamičnost između disco sempla i nemilosrdnog odskakivanja basa - WTF, kako je to uopće moguće, čovječe?"
5. Atlus 'De Jam'
"Melodija koju sam napravio 2012. u namjeri da kopiram Onia Ayhuna. Užasno je volim."
6. No-4mat '1992'
"Nakon spoticanja o nju jedne noći putem Bandcampa, zaljubio sam se u ovaj očaravajući komad glazbe. Aluzija misterije - i nade."
7. Gimbrère 'A Thing'
"Bez imalo sumnje, jedno od najvećih izdanja koje sam čuo prijašnjih godina."
8. Denis Sulta 'DC Terrified (For All The Right Reasons)'
"Moja nova kratka noćna mora oko razloga zbog kojih sam napustio Glasgow, moja anksioznost oko sviranja DC10 po prvi put i kako sve te stvari mogu biti ispitane."
9. HAAi 'I Never Cared Too Much For Jungle'
"Definitivno stvar za otapanje misli od najbolje osobe na planeti, HAAia"
10. Skream 'HWG'
"Jednostavno nevjerojatan techno-disco prijelaz od čovjeka koji može napraviti sve"
11. CJ Bolland 'Camague' (Lindsay Green, Stephen Kirkwood edit)
"Nikada neću zaboraviti prvi put kada sam čuo ovo u Paisleyu u The Clubu, odsvirana od strane drim tima Co-Accused. Ogromni hit!"
12. Brame & Hamo 'Limewire'
"Prodorno, sanjarski...udarna tvornica koju su Brame & Hamo nastavili izbacivati s ovim eteričnim bangerom"
13. Mike Dunn 'Turn It Up'
"Otkrio sam ovo na svojem duhovno-istraživačkom putu u Chicago"
14. Unknown Artist (Baba Stiltz) 'El Baile'
"Minimalno zagrijavanje"
15. 宮本典子 'Everything I Have Is Yours'
"Prekrasna balada koja jednostavno tjera srce na plač"
16. DJ Cammy 'Celebrate The Summer'
"Zvuk mojih ranijih tinejdžerskih godina. Ikonski zvuk Glasgowa."
17. Alpha Team 'Speed Racer'
"Divlji Chicago klasik s zastrašujućim rave synhovima."
18. Groundislava 'Feel The Heat' (Indecorum remix)
"Predstavljeno meni od mojeg dobrog prijatelja i gurua za kosu, Christophera Huttona. Hipnotički rad syntheva."
19. Rustie 'Bad Science VIP'
"Masivna traka iz doba mojih kasnijih tinejdžerskih dana za vrijeme odrastanja u Glasgowu."
20. Lula 'XTC (Take Your Shirts Off)' (Johnny Vicious mix)
"Treba biti podijeljena i uživana. Ultimativni 'sketchy' banger."
Next Page