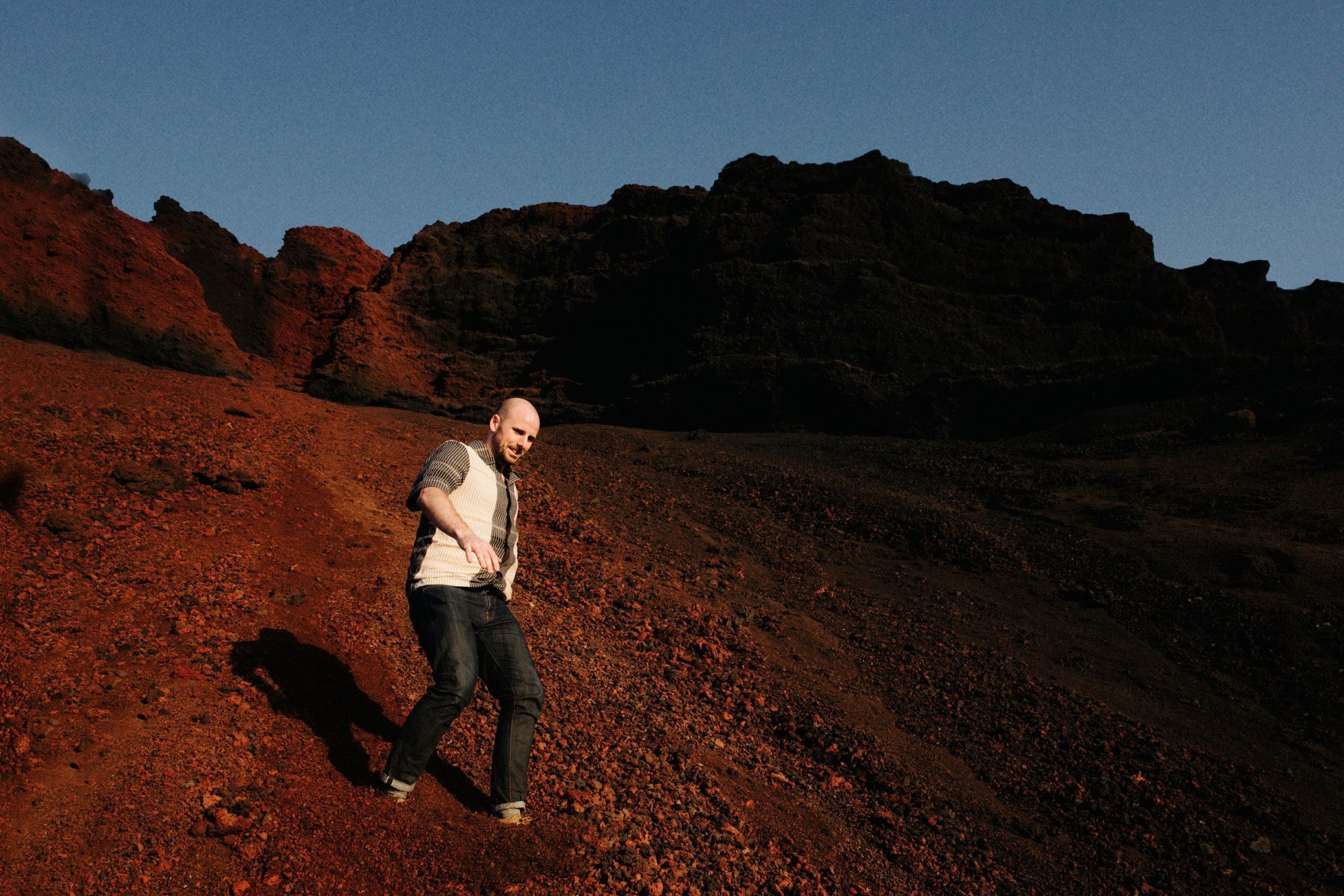 Cover Mix
Cover Mix: Midland
Stigao je ekskluzivni Midlandov mix
Tomislav Brusac
15 January 2019
Midland se nalazi na naslovnici našeg izdanja za veljaču i dostavlja nam pravi klupski sat glazbe za naš Cover Mix. Londonski umjetnik se etablirao kao majstor mix formata nakon što je osvojio titulu najboljeg BBC Radio 1 Essential mixa 2016. te Mixmag nagradu za Kompilaciju Godine 2017. za njegov 'FABRICLIVE 94' mix. I ovaj Cover mix obilježava još jedan u nizu vrhunskih mikseva Midlanda.
Poslušajte ga, provjerite tracklist u nastavku zajedno s komentarima Midlanda.
"S ovim miksom sam htio pokušati predočiti moj zvuk u klubu tijekom dugog seta u onom dijelu večeri kada sam s publikom "zatočen" u grooveu; u trenutku kada mogu eksperimentirati, ali totalno prirodno. Kao i obično tu su neizdane trake koje idu uz nova izdanja te ona koja su izašla prije 10, 20 ili 30 godina. Definitivno sam htio izgraditi više electro/rave kreščendo u sredini, i pokušati navigirati prema "broken" stvarima prema kraju miksa. Stvarno sam uživao u ovome!"
1. Loidis 'In The Place I Sit'
"Jedna od onih stvari koje bih mogao slušati na trajnom loopu. Ako zatvorim oči, nađem se iznad horizonta Tokija"
2. Com Sin 'Persona'
"Uskoro izlazi na mojem labelu Intergraded, malo nevjerojatnih "broken" sci-fi dubina"
3. Stereofuse 'Royal Flush'
"Ova traka bez ikakvog problema pogađa groove"
4. Tom VR 'Lost On Seahaven Island'
"Još jedna s nadolazećeg Intergrated izdanja. Ova zvući kao izgubljena stvar Soul Capsulea - prekrasno"
5. Youandewan & Huerta 'Who Are You'
"Ewan je sve bolji i bolji. Na ovoj traci mu se pridružuje Huerta"
6. PG Sounds 'Track 1'
"Acapella acid i jedna od meni najdražih stvari iz 2018."
7. The Mole 'Love Is The Way'
"Svaki put kad kopam po izdanjima od The Mole, pronađem neki dragulj. Ovo je jedan od nedavno pronađenih."
8. THE FOCK 'Shat Pop' (Electro mix)
"Galcher Lustwerk u electro izdanju. Može!"
9. Steve Bug 'Magic Is Magic'
"30-godišnji Steve Bug koji zvuči kao novi Floorplan - možda Floorplan zvuči kao stari Steve Bug? Raspravite"
10. Pinch & Shackleton 'Selfish And Greedy Life'
"Ovo bi mogla biti himna za 2018. Skinuto s previđene suradnje koju su imali za Honest Jon's"
11. Yak 'Don Greno'
"Ubojita stvar na 3024. Sviđa mi se kako je iskoristio perkusivnu vibru 2010/11. uz jedinstveni moderni preokret"
12. 214 'Windeye'
"Chris je potiho nagomilao odličan katalog modernog electra. Ovo je jedan od mojih favorita"
13. Answer Code Request 'Zeitspielraum'
"Malo technoidne breakbeat znanosti. Zvuči poput svakog ravea na koji sam išao kao tinejdžer u jednom"
14. Deadboy 'Klint'
"Deadboy se vratio sa svojom techno vibrom na njegovom novom labelu. Ubojica"
15. Solitary Dancer 'Transmitting To Heaven'
"Izdao sam ovu traku prije nekoliko godina i uvijek sam smatrao da nije dobila priznanje koje je zaslužila"
16. Overmono 'Quadraluv'
"Overmono rade uzbudljivu klupsku muziku. Ovo se neprestano gradi"
17. Heiko Laux 'Consense Pt 2'
"Želim ovo staviti u mix više od tri godine, ali nikad nisam pronašao pravi trenutak. Srećom, sjela je između Overmonoa i Calibrea kao stari prijatelj"
18. Calibre 'Break That'
"Calibre na speed garageu? Da, molim"
19. Kosh 'Casablanca Vice'
"Nešto što sam pokupio onog dana kad sam snimao ovaj mix - ispalo je kao savršen kraj miksa"
Next Page