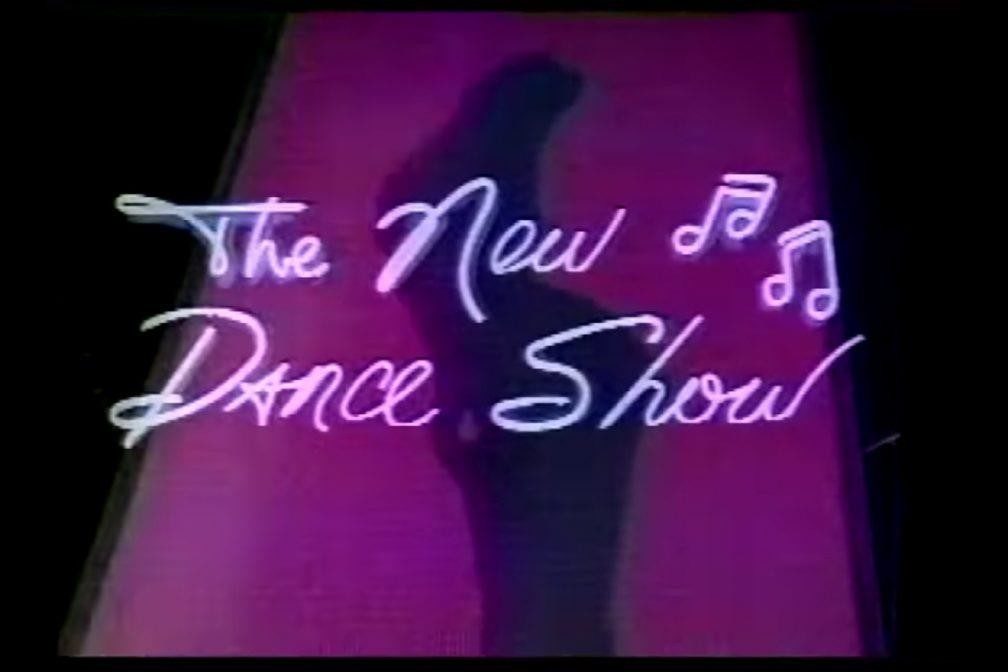 Dodaci
The New Dance Show: detroitska lo-fi house i techno vremenska kapsula
Kladimo se da ovako ne možete plesati
Mixmag Adria
21 November 2017
U svijetu koji je okružen streamingom, mobilnim medijima i raznim mrežnim sadržajima, čarolija lokalnog televizijskog programa postala je relikt prošlosti. Prije Netflixa, YouTubea, pa čak i satelitske televizije, lokalni TV kanali pružili su upravljivu domenu lokalnim zajednicama za oglašavanje i izradu emisija koje bi mogle odražavati njihove interese.
U Detroitu, gradu u kojemu su glazba i interesi zajednice oduvijek išli jedno s drugim, program pod nazivom The New Dance Show emitirao se četiri dana u tjednu od 18 do 19 sati između 1988. i 1995. Emitirala se na lokalnoj postaji WGPR-TV 62, prvoj televiziji koja je u SAD-u bila u vlasništvu i djelovala u cijelosti od strane afričkih Amerikanaca, emisija je predstavljala ekipu glasnih, živahnih plesača odjevenih u seksi i luksuznu odjeću koji su pred kamerom pokazivali svoje najbolje plesne pokrete na zvukove najsuvremenijih pjesama.
Program s niskim budžetom često se uspoređivao s prvobitnom TV emisijom Soul Train. Unatoč tome, dvije emisije nemaju zajedničku povijest. New Dance Show je prethodnik još jedne legendarne Detroit produkcije na WGPR-TV-u, The Scene. Slično formatirana, The New Dance Show pokupila je ostatke nakon što je emisia The Scene izašla iz etera 1987. godine: zore kritičnog razdoblja u Detroitovoj glazbenoj revoluciji.
Domaćin je bio karizmatičan RJ Watkins sa svojom kulerskom frazom "keep it movin', keep it groovin'", a showu su pomagali mladi, lijepi i talentirani mladići i djevojke. Pojavljivanje na emisiji bi ih instantno pretvorilo u lokalne selebritije.
Uhvativši pozornost javnosti svojim hrabrim plesnim podijem i jedinstvenim miksevima s imenima poput Kraftwerk, Frankie Knuckles, Juan Atkins, 2 Live Crew, CeCe Penniston i brojnih klasičnih pjesama "Motornog Grada", emisija je odigrala ključnu i često previđenu ulogu u popločavanju puta do neusporedive ere housea i techna.
Osim toga, The New Dance Show poslužio je kao posebni izvor inspiracije za umjetnike kao što su Hercules and The Love Affair, kao i detroitske lokalce Osborne, Mayer Hawthorne i Black Milk - od kojih su svi odali počast showu na svoj jedinstveni način.
Izvanredne plesne pokrete iznijeli su stručnjaci groovea iz showa: Terina, Weird Al, Miss Energy, Jezel, Iceberg, Brownie, Kina Doll, In The Mix Betty, Shaniqua, Yvonne, Ree Ree, Ms. T, Jesse The Body, Pam Thomas i ostatak plesnog kluba. U cijeloj svojoj lo-fi slavi, njihovi talenti su od tada besmrtni u zlatnoj YouTube arhivi.
Ako tražite izvor nadahnuća koji će vam pomoći da se prebacite iz onih dosadnih pokreta koje uvijek koristite ... došli ste na pravo mjesto.
Mixmag je proveo sate s ovim snimkama nonstop tulumarenja i odabrao nekolicinu najdražih. Pogledajte ih ispod.
'Clear' (Detroit Style Mix) Cybotron
Prije nego je Juan Atkins postao drevna techno mašina kakva je danas, on i njegov suradnik Richard Davis zajedno su bili Cybotron. The Wire je pisao: "revolucionarno... komad prve generacije čiste kompjutorske glazbe", ova hit traka pomogla je Juan Atkinsu oblikovati i usmjeriti svoju umjetnost u savršenom smjeru.
Loop trake originalno je inspiriran Kraftwerkovom 'Hall of Mirrors'.
Kad smo kod Kraftwerka...
'Numbers' Kraftwerk
Točno prije odjave emisije, ovaj trominutni plesni dio uz Kraftwerkov 'Numbers', nedvojbeno je jedan od najboljih primjera plesanja ikad snimljenih.
Žiri je odlučio: 10/10
'Coffee Pot (It's Time For the Percolator)' Cajmere
Danas poznatija kao 'Percolator', ova traku iz 1992 obradili su mnogi umjetnici uključujući Major Lazera, Eats Everythinga, Grant Mana, Claude VonStrokea i Derrick Cartera (lista je i duža od ovog).
Od 2:40 minute, detroitska ekipa se razbacuje na bezvremenski klasik.
Ostale pprepoznatljive trake u speedy miksu su Robotmanova 'Do Da Dooo' i Armandova '100% Dissing You'.
'Club Lonely' Lil Louis
Miss Thing: "My name is on the list."
Izbacivač: "What list?"
Miss Thing: "The DJ's list."
Izbacivač: "Miss Thing... there is no guest-list tonight!"
Svi smo ovo doživjeli. Party rastura uz zvukove Lil Louisa, kuma house glazbe, a srećom imamo ovaj klip iz 1992 koji žari i pali.
Lil Louisovu 'Club Lonely' prati Sir Mix-A-Lotova 'Baby Got Back' u remixu. Manje očit izbor, ali i dalje odlično.
'Revenge Of The X-Men' Unknown DJ & DJ Slip
Rijetka priroda ove "jammin'" i primitivne 'ritam mašina' trake iz 1988. na početk ovog videa savršeno se uklapa u pumpajući "scratchy" Miami bass rapa i intergalaktičkog funka. Fantastično.
Emisja ponire dublje u nostalgiju 80-ih koja možda bolje da ostane skrivena, ali prvih sedam minuta je pravo blago visoke kvalitete.
'Bounce Your Body to the Box' Kevin Saunderson
Ovaj mix ima sve! Techno, acid, house, hip-hop i neke od najbolje kordiniranih plesova ekipe s emisije. Izdana 1988., 'Bounce Your Body to the Box' (3:50) bila je prvo Kevin Saundersonovo izdanje. Sa sigurnošću možemo reći da je ovaj video jedan od prvih dokumentiranih dokaza gdje se ljudi razbacuju na podiju na zvukove sada legendarnog techno umjetnika.
Ostale spomena vrijedne trake u miksu su 'Definition of a Track' (Back To Basic) od Preciousa i 'We Got Our Own Thang' od Heavy D & The Boyz.
Commercial Break
Bilo bi neodgovorno s vama ne podijeliti neke od nevjerojatno zabavnih reklama koje su se pojavile na WGPR-TV 62 između segmenata New Dance Showa.
Sjednite i uživajte, do sad ste vjerojatno dosta plesali.
Load the next article...