Podcast
The Sound Of Adria 010: Dejan Miličević
Jubilarni 10. TSOA s posebnim gostom
Mixmag Adria
16 October 2018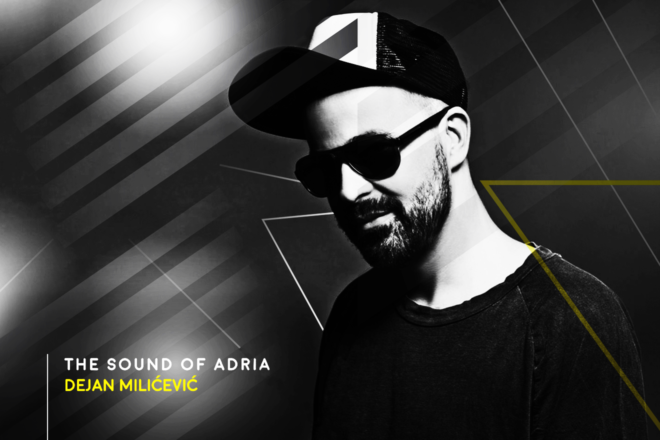 Mixmag Adria je u suradnji s duom 84Bit (kojeg čine Jovic Evic i A.P.), pokrenuo jedinstveni novi podcast u kojem će gostovati niz regionalnih imena iz čitavog spektra elektroničke glazbe.
The Sound Of Adria podcast sastoji se od dva miksa; jedan dolazi od rezidenta, već spomenutih 84Bit, a drugi od gosta koji će se mijenjati iz epizode u epizodu.

Jovic Evic (Nikola Jovićević) iz Nikšića i A.P. (Miloš Rakonjac) iz Herceg Novog, trenutno žive i rade u Novom Sadu, a imaju velike planove za budućnost.
Individualno su na regionalnoj sceni prisutni već 17 godina, a glazbu izdaju, isto tako individualno, od 2008.
Zajednički projekt započeli su u aprilu 2016. Njihova izdanja nasla su se na I Love Techno Records UK, Good For You Records, Caballero Records, Blacksoul Music i na vlastitoj etiketi 84Bit Music, koja je u potpunosti posvećena izdanjima koja odišu kreativnošću i slobodnom pristupu njihovog kreiranja.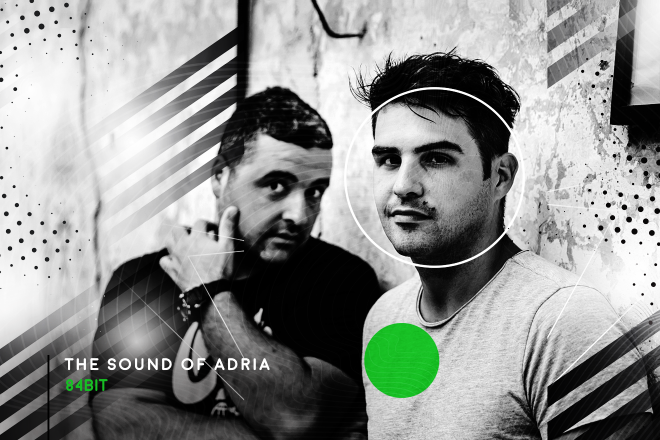 Nakon Avoida, desti gost TSOA podcasta je Dejan Miličević.
Tko god je u našoj regiji pratio elektroničku scenu i provodio vikende u klubovima, još od davne 1995.godine, čuo je za Dejana Milićevića. Prošle godine, jedan od najboljih regionalnih DJ-eva i producenata, proslavio je 20 godina vrlo uspješne karijere.
U svojoj bogatoj internacionalnoj karijeri Dejan je nastupao na svim najbitnijim festivalima, a izdavao je za Plastic City, Suara, Liebe Detail, Gilesku, Night Light, Abyss, Factomania, Naked Lunch, Recycled Loops, Jesus Loved You, Orion Musik...
2011. godine Dejan je izdao svoj prvi album, ali do tada se već u Dejanovom opusu našlo više od 80 EP-ova. Album "Trust and the Purpose" (Gillesku Records) rasprodan je u samo 5 dana. Njegov drugi album "Just Keep Talking Girl" izdan je 2012. na Plastic city labelu te je ostvario veliki uspeh i primio odlične recenzije kako od kolega DJeva tako i od rasplesane publike.
2014. godine Dejan je pokrenuo vlastiti label pod nazivom Tit0 (Tit Zero Recordings ) gdje je na prvom izdanju gost bio legendarni techno mag - Dj Rush, a na zadnjem i perspektivni hrvatski producent Jan Kinčl Zero (https://dejanmilicevic.bandcamp.com/ ). Dejan svojom glazbenom etiketom Tit Zero Recordings nastavlja s podrškom mladih producenata iz cijele regije i u stalnoj je potrazi za novim mladim talentima.
Dejanov posljednji album "Summation",izdan je u ožujku ove godine na poznatoj berlinskoj etiketi Plastic City I dostupan je online.

Tracklist i oba miksa možete pronaći niže.
Tracklist:
Resident Mix: 84Bit
1. Alex Ranerro - 2711 VINYL ONLY[HouseOnWax]
2. Alex Ranerro - Notice [MyHouse YourHouse]
3. Simon Shaw - Cut My Hair (PEZNT Remix) [Sense Traxx]
4. 84Bit - Vratice Se Rhodes (Mirko & Meex Remix) [Plastik People Digital]
5. Risk Assessment, Jemini G - Remember Me (PEZNT Remix) [No Fuss Records]
6. Deftone - Mono Skillz (Original) [Blockhead Recordings]
7. Makito - Let`s Get Back To Lovin' (84Bit Remix) [84Bit Music]
8. 84Bit – Yabu Dale [Artefact Rec]
9. Bosko Balos – ID [84Bit Music]
10. Mirko & Meex – Indigo [Nervous]
Guest Mix: Dejan Miličević
1. Dejan Milicevic - Belgrade Tune [Tit Zero]
2. Danijel Kevic -Talking about music [Tit Zero]
3. Dejan Milicevic - Reach to another body [Tit Zero]
4. John Belk & Dejan Milicevic - More sophisticated [Tit Zero]
5. Danijel Kevic-Time to reflect [Tit Zero]
6. Dj Rush & Dejan Milicevic - Hear the claps [Tit Zero]
7. Goran Kan - Defining chaos [Tit Zero]
8. Jan Kincl & Borut Cvajner - Grind [Tit Zero]
9. Mene - Blaze (coming out soon on tit Zero) [Tit Zero]
10. Manjane -Time to jack [Tit Zero]
11. Dejan Milicevic - Serious tit zero acid attack (Gerry Read rmx) [Tit Zero]
12. Danijel Kevic -Transmissions [Tit Zero]
13. Dejan Milicevic - Subsurface music [Tit Zero]
14 .Unknown Artist - Music is my life (coming out soon on tit zero)
15. Tool 2 (coming out soon on tit zero as gift track) [Tit Zero]
Load the next article