Video Blog
Video: Jamie Jones b2b Dubfire i Tiga iz Brooklyn Miragea
...u posebnom, 90-te house setu
Mixmag Adria
6 November 2017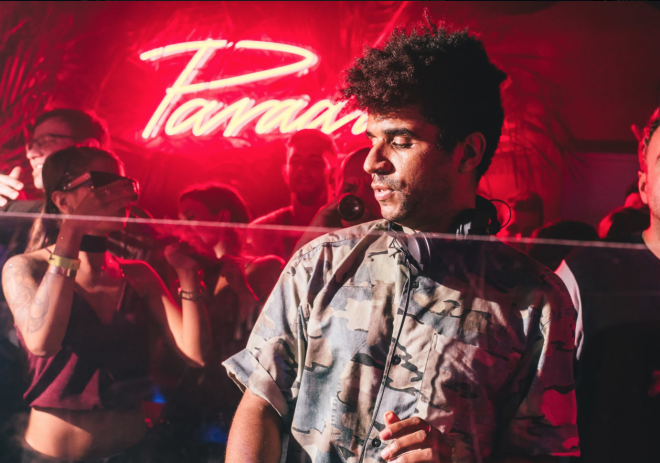 U rujnu je Mixmag posjetio rave oazu The Brooklyn Mirage kako bi uhvatili dva jedinstvena DJ seta na Paradise showcaseu.
Video počinje s eklektičnim setom šefa Turbo Recordingsa, Tige. Producent s bazom u Montrealu, razvio je tijekom svoje karijere snažnu reputaciju elektronskog inovatora te je izdavao glazbu na cijenjenim etiketama kao što su Counter Records i Crosstown Rebels, dok se većina njegovog materijala ustvari može naći na njegovom vlastitom labelu Turbo. Kad je Tiga za deckovima, uvijek očekujte neočekivano.
Vrhunac noći bio je iščekivani zajednički nastup šefa Paradisea, Jamie Jonesa i SCI+TEC osnivača, Dubfirea. Dva talenta su zajedno zatvorila maratonski event s dvosatnim b2b setom koji se sastoji isključivo od house traka 90-ih godina prošlog stoljeća. Poznato je da su već i prije protresli plesne podije sa svojim b2b setovima, a ovog su puta zatvorili ljeto u Brooklynu.
The Brooklyn Mirage je preuzeo lokalnu scenu poput oluje u protekloj sezoni, dovodeći renomirane artiste kao što su Tale Of Us, Adriatique, Recondite, Andhim, Stephan Bodzin, Anja Schneider i mnoge druge.
Pogledajte ispod.
Load the next article