Dodaci
Bliži se prva Balkan Advanced Music konferencija
Mixmag Adria
12 March 2019
Prije 35 godina, monumentalni Betonski bunker - zgrada bivšeg Međunarodnog RTV Centra (ZOI 84), ugostio je 50 svjetskih i regionalnih TV mreža te na taj način upoznao svjetsku publiku sa gradom Sarajevom i događanjima u njemu. U 2019. godini, u periodu od 25. do 27. aprila, Balkan Advanced Music Conference sprema se ugostiti profesionalce novog tehnološkog doba među zidovima istog Betonskog bunkera i stvoriti novu povijest.
U četvrtak 25. aprila, nakon dnevnog programa u RTV domu, održat će svečano otvaranje BAM-C konferencije u zgradi napuštenog kina Imperijal, danas poznatijeg kao Brew Imperial Society. Ovom prilikom, gosti će uživati uz premijerni nastup Frau Casio vs Decay (Ida Prester i Nemanja Rančić, Hrvatska/Srbija), novo lice scene Kezz Live (Tamara Ristić, Srbija) i Hibrid Live (Dino Aganović, BiH).

Kezz live
Frau Casio vs Decay
Hibrid
BAM-C konferencija je mjesto napredne glazbe, networkinga, prespektive i budućnosti pa je glazbeni event upravo ono što je najbolje može predstaviti i približiti posjetiocima. Kao svojevrsna najava konferencije, prvi BAM-C promo event Trip to BAM-C 01, održao se u petak u Delikatesnoj radnji gdje se predstavio DJ zagrebačkih korjena hrwoE (Hrvoje Jelinčić) koji je pripremio set fuzije house glazbe kroz disco, nu-disco, hip-hop, soul i funk žanrove.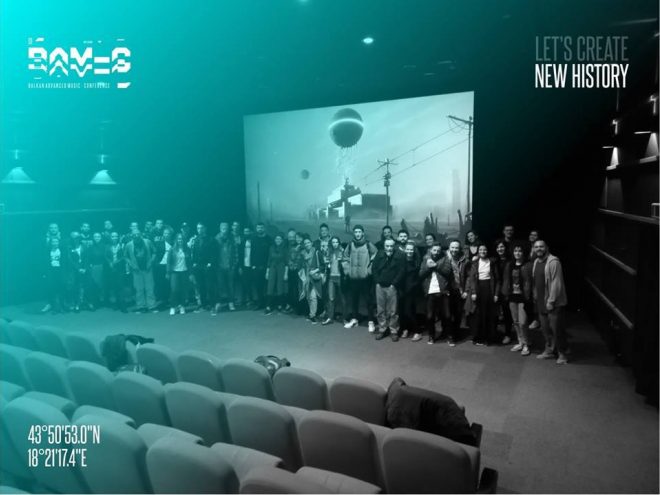 10. marta u kinu Meeting Point na BAM-C Music Meetingu, predstavio se novi program naziva PREVIEW BOX. PB je prilika za sve stvaraoce zvuka da predstave svoj rad i dobiju real time validaciju istog od strane profesionalaca iz glazbenog svijeta. Ovaj projekt, u sklopu Music Meetinga, koncipiran je uz pomoć jednog od najpoznatijih drum and bass i neurofunk producenata - Adisa Kutkuta Billaina.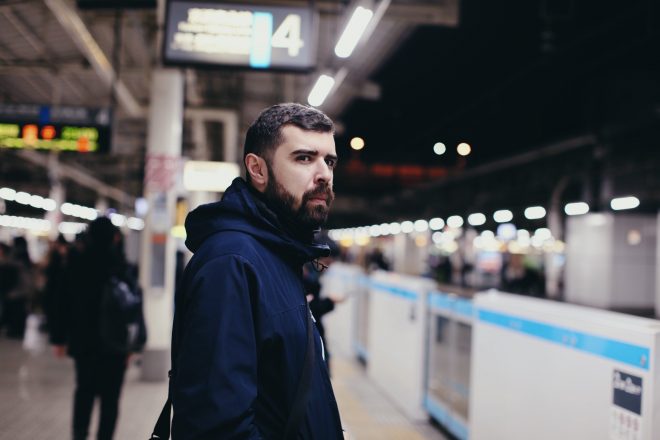 Na slici: Billain
Zvanični ambasador BAM-C konferencije za London je Haris Čustović - muzičar klasičnog obrazovanja, umjetnik zvuka, DJ i muzički producent koji više od dvadeset godina radi na svojoj misiji da zamagli granice između žanrova, stavova i ideologija. Pored muzičkog stvaralaštva, Čustović radi i kao profesor na SAE institutu u Londonu te u svom opisu na konferenciji priprema diskusiju pod nazivom "Klasični elementi u modernoj muzici" na kojoj će se pojaviti i specijalni gosti - Damir Imamović i Branimir Jakubović (Dubioza Kolektiv). Također, BAM-C ambasador održat će predavanje/radionicu posvećenu novim tehnikama i trendovima u audio produkciji današnjice.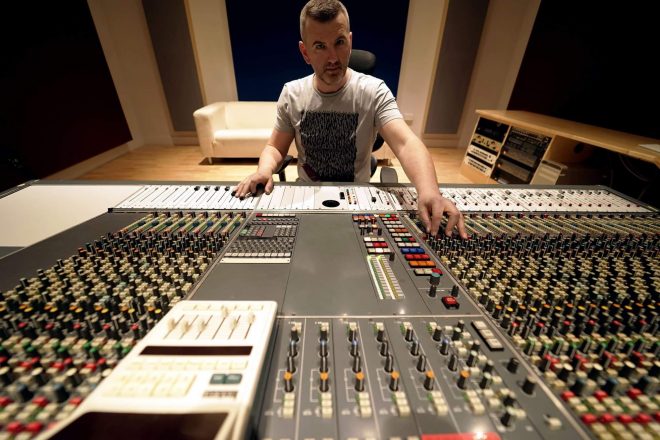 Na slici: Haris Čustović
Kao što je već najavljeno, Balkan Advanced Music Conference nije platforma isključivo muzičkog karaktera. U sklopu trodnevnih dešavanja postoje različite vrste programa, od kojih premijerno najavljujemo: BAM-C Cinema i BAM-C Art Expo.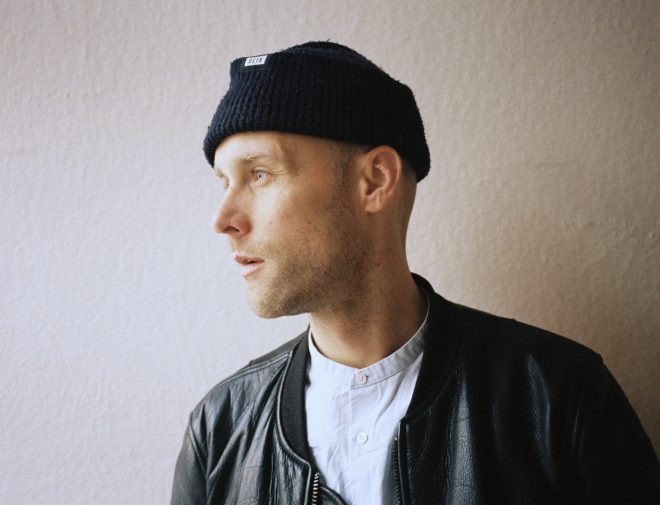 Na slici: Johannes Schaff
BAM-C Cinema smješten je u Meeting Pointu gdje će posjetioci moći uživati uz tri filma, od kojih dva premijerno na Balkanu, a to su "Simphony of Now" Johannesa Schaffa i "French Touch" Jean-François Tatina. Ova dva filma predstavljaju subkulture svojih zemalja, Njemačke i Francuske, koje su bile i ostale od presudnog značaja za naprednu muzičku scenu i njene tokove.
'French Touch' Jean-François Tatina

BAM-C Art Expo predstavlja još jedno putovanje kroz vrijeme u kojem će se gosti upoznati sa različitim stilovima i granama umjetnosti. U zgradi RTV doma, bit će moguće pogledati izložbene postavke Zorana Cardule - ilustratora iz Makedonije, Mikea Jelineka - 3D VR umjetnika iz Češke, Enisa Čišića – dizajnera/ ilustratora iz Sarajeva i pop up wall GSU Brodac koja će također ugostiti u svojim prostorijama još jednu izložbu fotografija iz kolekcije Patricka Miettea i njegovog perioda provedenog u Sarajevu.

Na slici: Zoran Cardula, Mike Jelinek, Enis Čišić, Patrick Miette
Gospodin Miette je ambasador francuskog vala, jednog od najvećih izvoznih proizvoda muzičke kulture devedesetih godina. Prvi je uspostavio most između Bosne i Hercegovine i Francuske GRILL projektom koji je na proljeće 1997. godine dobio svoje mjesto i u Sarajevo kroz Grill Nights događaje koji su omogućili sarajevskoj publici da uživa u mnoštvu danas svjetski poznatih imena kao što su: Prozac, Falcon, Pepe Bradock, Buffalo Bunch, Jef K, Cyril K i DJ Fudge. Godine 1999, Miette sa Dušanom Vranićem Ducom i Mathieu Dozol-om osniva kolektiv "Chef" čiji je rad prikazan i u filmu ''French Touch''.
Stanovnici balkana mogu nabaviti svoje ulaznice uz popust od 25% na portalu Kupikartu.ba, a strani državljani na međunarodnom ticket servisu https://kaboodle.co.uk/. Pozivamo sve zainteresirane da svoje ulaznice osigiuraju na vrijeme jer je broj istih ograničen.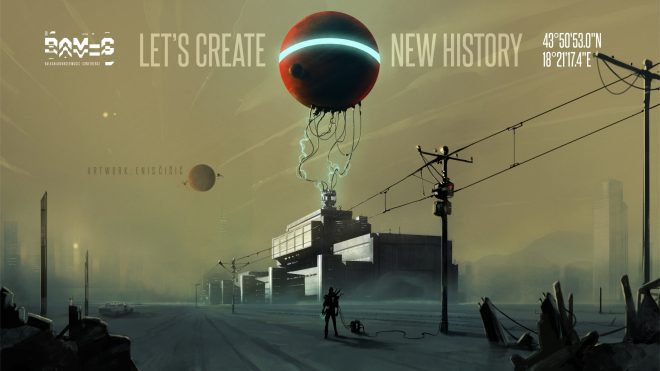 Load the next article