Novosti
'Ljeto ljubavi' na Barbarincu uz Movement Croatia
Trilogija za pamćenje se nastavlja
Mixmag Adria
10 August 2018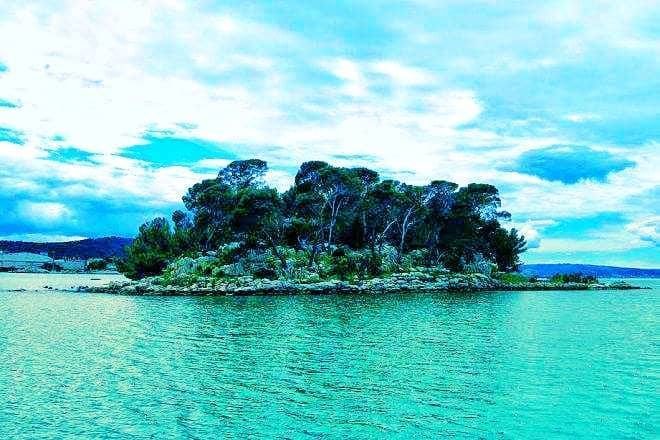 Onaj tko je ikad pristao na otok Barbarinac, a pogotovo oni koji su se tamo zaputili u potrazi za glazbom i doživljajima koji će ih odvesti u slobodu, pa makar samo i na jednu noć, zna o kakvom je iskustvu riječ.
Nakon Tom Bakera i Tim Patricka koji su otvorili 'Ljeto ljubavi' na Barbarincu, vrijeme je za drugi po redu event ovog ljeta, u subotu, 18. kolovoza koji na otok ljubavi dovodi Ten Wallsa, Petra Dundova, Caruana, kojima će se pridružiti Miro iz Underground Controla.
Ovaj party je suradnja dviju organizacija - Underground Control i Movement Croatia, a budući se partyji na Barbarincu dugo iščekuju, ovaj, drugi po redu u trilogiji 'Ljeta ljubavi', nikako ne bi trebalo propustiti jer vas ujedno vodi i na Sonus festival.
Ulaznice su 100 kn u pretprodaji, 150 kn na ulazu, a u cijenu je uključen prijevoz brodom. Više o eventu: Movement Croatia on the Island - Road to Sonus.
Otok ljubavi još je zabavniji ako noć na njemu dobijete gratis, pa poklanjamo 2 ulaznice onome ili onoj koji u komentarima ispod ove objave na Mixmag Facebook stranici obilježe osobu koju žele povesti sa sobom i kratak komentar zašto. Najoriginalniji osvaja dvije ulaznice, a dobitnike ćemo objaviti u petak, 17. kolovoza. Sretno!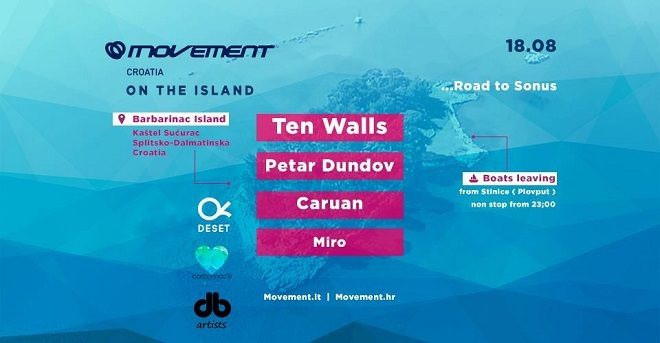 Load the next article