Novosti
Martin Solveig upitao dobitnicu Ballon d'Or-a zna li "twerkati"
Ubrzo su osudili njegovo ponašanje
Mixmag Adria
4 December 2018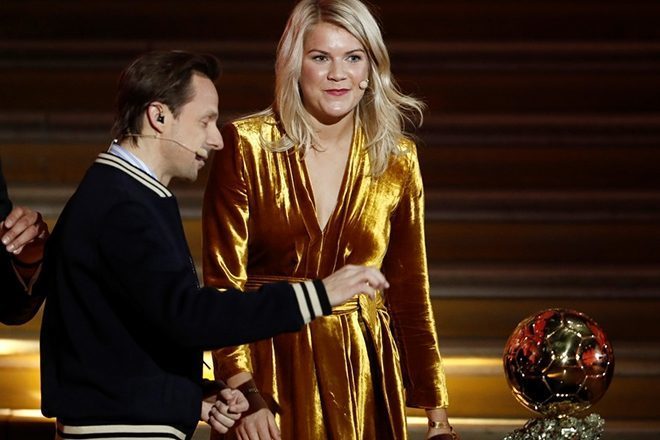 Francuski DJ Martin Solveig pozvan je na ovogodišnju svečanost dodjele nagrada "Ballon d'Or" kao gostujući domaćin, no potaknuo je bijes kada je uništio trenutak dodjele za Adu Hegerberg, pitajući ju jel zna "twerkati" dok je bila na pozornici.
Norveška pobjednica ušla je u povijest tako što je postala prva žena koja je dobila Ballon d'Or kao najbolji ženski igrač na svijetu. Pobijedila je 14 kandidata. Kroz dvadesetdvogodišnju povijest nagrade, samo su muškarci bili priznati za najbolju nagradu igrača.
Nažalost, dok se popela na pozornicu da primi nagradu, Martin Solveig ju je pitao zna li "twerkati", na što je brzo odgovorila "ne" i okrenula mu leđa.
Reakcije u sobi i na internetu brzo su osudile Solveigov komentar i izrazile kako je njegovo ponašanje šokantno, posebno tijekom takvog monumentalnog trenutka za Hegerberginu inauguralnu pobjedu.
Absolute trash: French DJ Martin Solveig asks Ada Hegerberg to twerk after receiving the first women's Ballon d'Or award. (Love her response, though.) This is the crap female athletes deal with on a daily basis around the world.pic.twitter.com/y2TLe3v4u9

— Grant Wahl (@GrantWahl) December 3, 2018
Martin Solveig već se adresirao na incident, podijelivši videozapis na Twitteru i izrazio svoj "čuđenje" onim što je vidio u reakcijama na mreži. "Ja, naravno, nisam htio uvrijediti nikoga", nastavlja. "Ovo dolazi iz iskrivljavanja moje engleske razine i razine engleske kulture, što očito nije dovoljno, jer nisam namjeravao uvrijediti nikoga i nisam znao da će to biti takvo djelo. Pogotovo ako u cijelosti niste vidjeli cijeli niz kada smo završili plesom na Frank Sinatru - Ada i ja. To je bila šala ... vjerojatno loša.
Sincere apologies to the one I may have offended. My point was : I don't invite women to twerk but dance on a Sinatra song. Watch the full sequence People who have followed me for 20 years know how respectful I am especially with women pic.twitter.com/pnZX8qvl4R

— Martin Solveig (@martinsolveig) December 3, 2018
Load the next article