Glazba
Najznačajnije hip-hop, rock i nu disco obrade grupe Kraftwerk
Zvuči poznato? To mora biti Kraftwerk!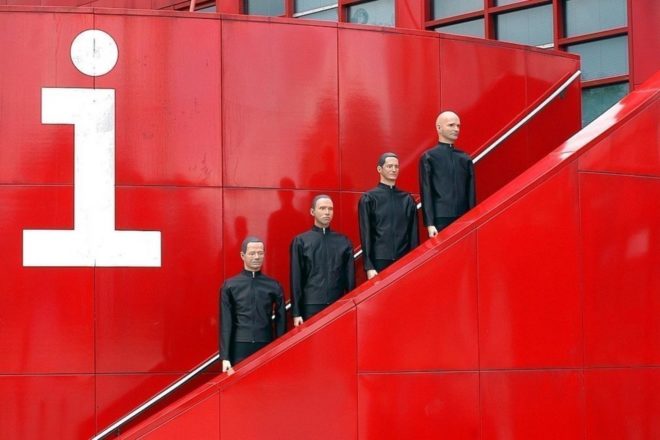 Kraftwerk su najutjecajniji elektronički stvaratelji suvremenog doba, a bez njih bi današnja scena izgledala potpuno drugačiji.
O njihovom utjecaju na techno uopće više nije potrebno govoriti, jer su velikani kao što su Jeff Mills, Juan Atkins, Derrick May i Kevin Saunderson, već odavno sve rekli. Njihova glazba upotrebljavana je za sve futurističke tematike i reference u pop kulturi, a čak je i HRT u dječjoj seriji "Smogovci" koristila njihovu glazbu kao temu malog genijalca Bonga Vrageca.
Kraftwerk su obrađivali svi koje znamo, ali i tisuće onih za koje nismo nikad ni čuli. Budući da je tako naša se je redakcija složila da bi zanimljivo bilo napisati članak o njihovim najutjecajnijim hip-hop, rock i nu disco obradama.
3 Joe Negro - It's More Fun To Compute
Čitate li ovaj članak i ne znate tko je Joey Negro (pravim imenom Dave Lee), smjesta se pretplatite na neki portal o kukičanju ili vrtlarstvu, jer je ovaj pedesettrogodišnji DJ i producent je toliko produktivan, kvalitetan, ambiciozan i medijski popraćen, da ćemo vam oprostiti jedino ako ste bili u komi zadnjih 30 godina. Treba li reći da je Negro kolekcionar vinila i hodajuća enciklopedija glazbe? Vjerojatno je to svima jasno! Isto kako je jasno da se na svojem prošlogodišnjem albumu Produced With Love Joe nije mogao suzdržati, a da ne obradi Kraftwerk - It's More Fun To Compute u predivnoj nu disco verziji.
2 Afrika Bambaataa & Soulsonic Force – Planet Rock
Afrika Bambaataa je jedan od trojice kumova hip-hop subkulture koja uključuje rap, grafite, breakdance i turntablism. Afrika je jedan od najvažnijih DJ-a svih vremena, a njegova kolekcija vinila je toliko vrijedna da je čak i nakon što se je šezdesetjednogodišnji genije povukao sa scene, kolekcija nastavila putovati po svim kontinentima. Naime, Bambaataa je donirao svoju kolekciju, a ovih dana je na turneji s današnjim herojima kao što su DJ Shadow & Cut Chemist. Na remek djelu Planet Rock, Afrika je iskoristio Kraftwerkovu temu Trans Europa Express bez znanja autora, a producent Arthur Baker je na svojem predavanju za Red Bull Music Academy objasnio kako je nastala pjesma, problemi, ali i kako su problemi s grupom Kraftwerk riješeni na zadovoljstvo svih.
1 Coldplay - Talk
Cijela se je redakcija složila da nam ova pjesma nije najdraža, nego da je čak i nešto što naše uši rado izbjegavaju.
No, činjenica da je zgrnula toliko bogatstvo zbog kojeg će na računu grupe Kraftwerk biti sve više novca za sintesajzere kojima bi "njemački roboti" mogli stvoriti još barem jedan genijalni album, nas veseli više od ičega. Za one koji prate portale o kukičanju i vrtlarstvu ne trebamo posebno objašnjavati, no Coldplay je britanski alternativni rock sastav, osnovan 1996. Njihova pjesma Talk sadrži lead temu grupe Kraftwerk - Computer Love, a Coldplay ju je izvrsno iskoristio na svojem X&Y albumu, te osvojio nagradu Grammy za najbolju remiksiranu snimku neklasične glazbe. Veliki aplauz za Coldplay, band koji je dokazao da ni rock ne može biti uspješan bez elektroničke glazbe.
Load the next article