Novosti
NASA-in ogromni svemirski prekrivač ide prema Burning Manu
"Ispod prekrivača nema stranaca!"
Mixmag Adria
30 July 2018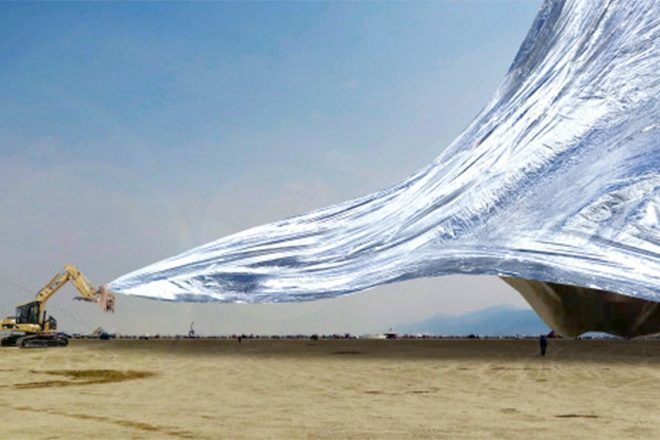 Ruski arhitekt Sasha Shtanuk pokrenuo je Indiegogo kampanju, kako bi uspio transportirati svoj reflektivni srebrni NASA svemirski prekrivač od 10,000 m kvadratnih, na ovogodišnje izdanje Burning Mana.
Ime projekta je 'The Blanket at Burning Man', a ogromna reflektirajuća plahta sastoji se od 3,350 ultra laganih poliesterskih NASA svemirskih prekrivača, koji će upijati 97 posto oslobođene topline. The Blanket će omogućiti masivno područje u hladu (što je u pustinji itekako poželjno), gdje se posjetitelji mogu "opustiti, chillati, zadrijemati ili plesati" preko dana, a "konstantno će mijenjati siluetu pomoću snage vjetra":
Za ostvarenje projekta potrebno je još $17,500 za materijale, radnu snagu, najam opreme i transport iz Rusije DO Black Rock Citya, a sve to prije kraja ovog tjedna.
Indigogo kampanju možete vidjeti ovdje.
Fotogaleriju irealnih fotografija s Burning Mana pogledajte ovdje.
Load the next article...