Novosti
Obnavlja se tunel Grič u kojem se 1993. održao 'Under City Rave'
Tunel bi trebao biti otvoren već sljedećeg ljeta, a postat će hram različitih kulturnih evenata
Mixmag Adria
12 December 2015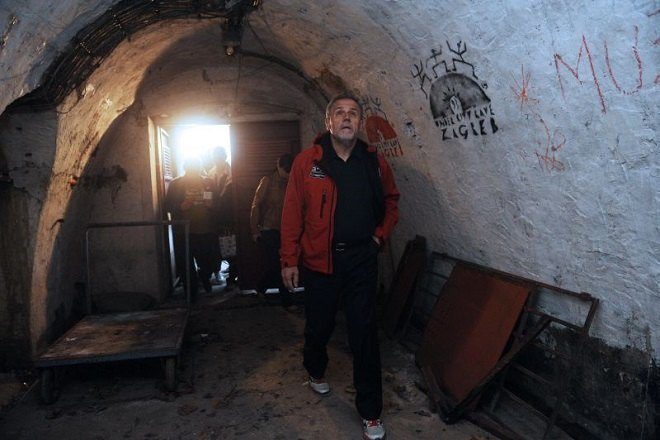 Najmanje dva i pol milijuna kuna stajat će sanacija tunela Grič, prolaza koji ispod zemlje spaja Mesničku i Radićevu ulicu. Radove na njegovoj obnovi gradonačelnik Milan Bandić najavio je još u svibnju, a sad se konačno traži i izvođač radova. Osim zbog ostalih stvari, ovaj nam je tunel posebno zanimljiv jer se u njemu prije 22 godine održao 'Under City Rave 93'.
Tunel, koji je posljednji put u funkciji bio u devedesetima, i to služeći kao sklonište, već sljedećeg ljeta trebao bi biti prostor u kojem će se održavati razni koncerti, izložbe i okupljanja, a u njemu bi se trebao nalaziti i Muzej osjeta.
''Nekoliko je gospodarskih subjekata izrazilo želju za sudjelovanje u projektu, tako da ćemo ga provesti sa što manje novca iz gradskog proračuna. Usput ćemo promovirati te hrvatske firme koje će sudjelovati u projektu.'', objasnio je Bandić prilikom posljednjeg obilaska terena, dajući do znanja kako će Grad financirati samo dio obnove tunela Grič.
Središnji dio tunela zauzet će Muzej osjeta, koji je zamišljen kao virtualni prolaz površine 2240 četvornih metara u sklopu kojeg bi se korištenjem ekrana, projekcija i holograma stvorili, među ostalim, prostori za predstavljanje sadržaja iz zagrebačke povijesti.
Load the next article...