Novosti
Richie Hawtin: "Trebao sam kupiti Ambasadu Gavioli"
Rušenje legendarnog slovenskog kluba?!
Mixmag Adria
16 November 2017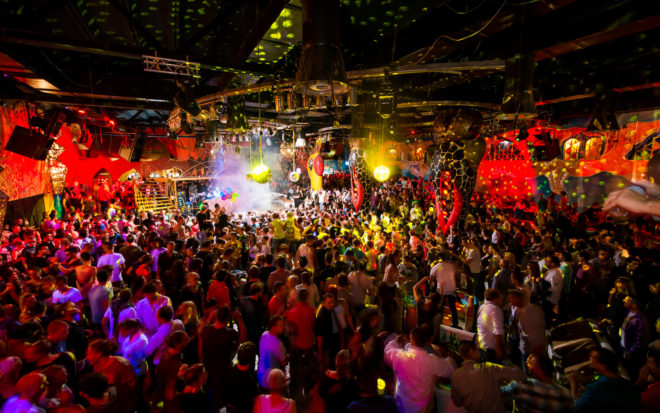 Jednom od omiljenih klubova u regiji, takozvanoj "Katedrali luksuznih boja", Ambasadi Gavioli polako se bliži datum zatvaranja, što bilježi i kraj jedne ere na ovom području.
Još se ne zna točno što budućnost prostora donosi, ali plesna zajednica itekako želi da Ambasada ostane klub.
Mercator, koji je bio posljednji vlasnik, najavio je da je prostor prodan novom vlasniku - Elektro Tunšek.

Fetch The Vibe je prije nekoliko mjeseci objavio svoj odlazak iz kluba nakon 20 godina i trenutno organizira posljednje velike tulume s top imenima iz industrije poput Paul Kalkbrennera i Eric Morilla, nakon već održanog i rasprodanog velikog partya s Richie Hawtinon 31. oktobra.

Nakon toga, Ambasada kakvu rejveri poznaju prestaje postojati.
Sam Richie Hawtin je izrazio veliko nezadovoljstvo zatvaranjem kluba i to podijelio i na Twitteru rekavši čak da ju je on sam trebao kupiti.
Pokrenuta je i peticija (koju možete potpisati ovdje), koja želi skupiti 5000 potpisa.
U peticiji stoji: "Molimo sve koji su protiv pretvaranja Ambasade u industijsko postrojenje ili čak rušenja, da potpišu ovu peticiju. Ako ju potpišete, pomoći ćete u sačuvanju njezine originalne fore iznutra i ciljati na njezino korištenje u kulturne svrhe."
Load the next article...