In Session
Spoznaja Vol. 6
Ima i "proljetnog techna"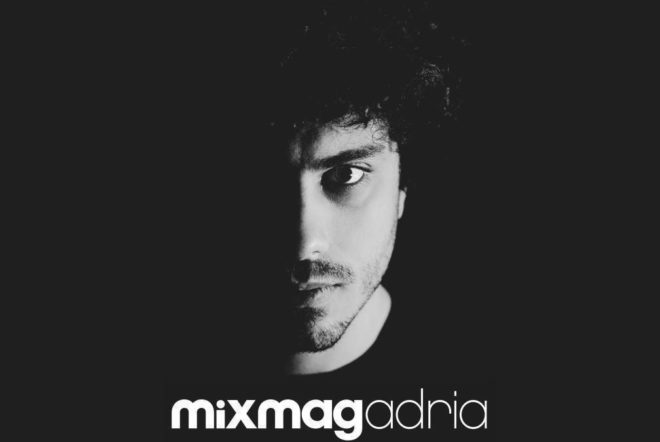 Zagriženi ljubitelj underground kulture, punker s klasičnim obrazovanjem u glazbi, DJ i producent koji je odabrao techno kao platformu za izražavanje, samo što on to ne radi 'po istoj špranci'. Miloš Martinov aka Lag nije imao uobičajen glazbeni put, što se može primijetiti i u njegovom zvuku. Jedan je od predstavnika novog vala techno umjetnika te je zadržao prethodne utjecaje u svom zvuku, a glavnim alatima učinio sirovost, kompleksan ritam te upečatljiv stav.
Od nastupa na EXIT festivalu, do onog u berlinskom Tresoru te kroz organizaciju brojnih partyja i radionica pod okriljem vlastite organizacija 29524, stvara promjenu koja rezultira funkcionalnim DJ setovima. Nakon nekoliko pojavljivanja na raznim izdanjima, prije svega na domaćem labelu Teskoba, njegov remiks Grvoskopine numere 'Atopic' pojavljuje se na vinilu u okviru labela Sect Records. Logičan nastavak je njegov prvi EP pod imenom 'Stutter' koji izlazi na Singularity Recordingsu, labelu poznatom po beskompromisnosti, a njegovim najnovijim izdanjima pod nazivima 'Misfit EP' i 'Fiend EP', izdanom na vinilu u okviru MORD Recordingsa, naglašava kvalitetu i unikatnost njegovog već prepoznatljivog pečata.
Spoznaja Vol. 6
"Ova edicija Spoznaje je šarena je u svakom smislu. Od dubokih numera poput mog remixa Bergerove trake i Liss C.-eve numere do prštećih party traka poput TWCOR-ove i HD Substancove. Od uzdržanih, minimalnih alatki poput Roebin De Freitasove i Invajtove do prštećih, rečitih "stvari" poput The Moverovog remixa Cassegraina i Staveovog remixa Altstadt Echo-a. Od strejt bengra poput Bergerove i Marcelusove numere, do izlomljenih ritmova Manse-a, Casper Hastingsa i Another Aliasa, kao i Surgeona. Čeka dimanična selekcija i kvalitetan, prolećni tehno (prolećni tehno ne postoji ali moram nešto poetično napisati).
Pustite glasno i – Bang to the Beat of the Drum!"
Treklist:

Mario Berger – Odd Color Field (Lag Remix) [KONFLKT]
Mario Berger – Field Dominance [KONFLKT]
Roebin De Freitas – Imbiotic [Subsist Records]
Liss C. – Bipolar Perversions [LC Series]
Other Form – Oktober [Unknown Movements]
Surgeon – Convenience Trap pt.2 [Dynamic Tension]
Rebekah – I Died A Thousand Times [SOMA]
HD Substance – Hide Yourself [Concerns Music]
Invite – Mercer [Propaganda Moscow]
Cassegrain – Trappist (The Mover Remix) [Arcing Seas]
TWCOR – Meeting The Mentor [Borderlands]
Casper Hastings & Another Alias – Preforate [Obscuur Records]
Marcelus – Express [Propaganda Moscow]
Altstadt Echo – Dry Despair (Stave Remix) [Modern Cathedrals]
Manse – Bang Tap Borrow [Manse]
Albert van Abbe – Function P [Propaganda Moscow]
Load the next article