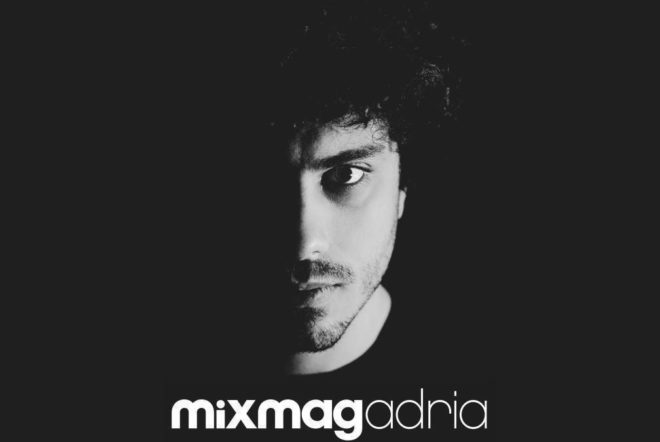 Zagriženi ljubitelj underground kulture, punker s klasičnim obrazovanjem u glazbi, DJ i producent koji je odabrao techno kao platformu za izražavanje, samo što on to ne radi 'po istoj špranci'. Miloš Martinov aka Lag nije imao uobičajen glazbeni put, što se može primijetiti i u njegovom zvuku. Jedan je od predstavnika novog vala techno umjetnika te je zadržao prethodne utjecaje u svom zvuku, a glavnim alatima učinio sirovost, kompleksan ritam te upečatljiv stav.
Od nastupa na EXIT festivalu, do onog u berlinskom Tresoru te kroz organizaciju brojnih partyja i radionica pod okriljem vlastite organizacija 29524, stvara promjenu koja rezultira funkcionalnim DJ setovima. Nakon nekoliko pojavljivanja na raznim izdanjima, prije svega na domaćem labelu Teskoba, njegov remiks Grvoskopine numere 'Atopic' pojavljuje se na vinilu u okviru labela Sect Records. Logičan nastavak je njegov prvi EP pod imenom 'Stutter' koji izlazi na Singularity Recordingsu, labelu poznatom po beskompromisnosti, a njegovim najnovijim izdanjima pod nazivima 'Misfit EP' i 'Fiend EP', izdanom na vinilu u okviru MORD Recordingsa, naglašava kvalitetu i unikatnost njegovog već prepoznatljivog pečata.
Spoznaja Vol. 7
"Uf. Tona, tona dobre muzike. Ova epizoda je dugačka skoro dva sata, a i to je posle pažljive filtracije i odustajanja od silnih traka koje zaslužuju da budu u podcastu. Deep, hard, broken, straight, fanki, indastrijal – sve je prisutno ovog puta. Ovog puta ističu se numere Redial Tonea, producenta iz Podgorice, Scalameriya iz Kragujevca i Ben Techy iz odakle-god-da-je-opro-je.
Pustite glasno i – Bang to the Beat of the Drum!"
Treklist:

Rebekah – 1997 (JoeFarr FLR Remix) [SOMA Quality Recordings]
Faetch & Sunil Sharpe – Wriggleee [Earwiggle]
Sabes – The Universe Is Out Of Phase [Unreleased]
Manni Dee – Combination Acts [Leyla]
Denise Rabe – Before I Fall [Arts Collective]
Viktor Corrilo – Coma Walk [Droid Behavior]
Irregular Synth – Feel The Rush [Dirty Minds]
Drvg Cvltvre – Waging A War On God (Casper Hastings Remix) [Variance]
Stave – Fought pt. 1 [Aiia Recordings]
Inland Empire – Death Note (Sabes Remix) [Unreleased] (Also known as: Inland Empire + Sabes - Communication Protocol)
Collapsing Scenery - Straight World Problems (Certain Creatures Remix) [Metropolitan Indian]
Rory St. John – Five Minutes Of Forgiveness [Voitax]
Scalameriya & VSK – Envoy [CRS]
Positive Centre – Hiding Knives (SHXCXCHCXSH RMX)
Ben Techy – State Of Violence [THEABOVE]
Discrete Circuit – Road Force [Astray]
Robert Hood - I Am [Dekmantel]
Bran Lanen – Like Blood Over The Snow [Geometrika FM]
Liss C. – Evoke Distortion [Concerns Music]
Raffaele Attanasio ft. Douglas J. McCarthy – Credible Threat (Ancient Methods' Pogo Im Säurebad Remix) [Letters From Jerusalem]
I Hate Models – Cyanure Dance [Khemia Records]
Pushmann – Finder (Redial Tone Remix) [Dead Cert Records]
Truncate – Down [Droid Behavior]
Mike Dehnert – Outro [Fechwerk]
Prijašnju epizodu možete poslušati ovdje.
Load the next article