Novosti
Stručnjaci izdali upozorenje za supstancu nalik MDMA koja kola po festivalima
Drži ljude budne po tri dana i izaziva psihoze
Mixmag Adria
12 June 2018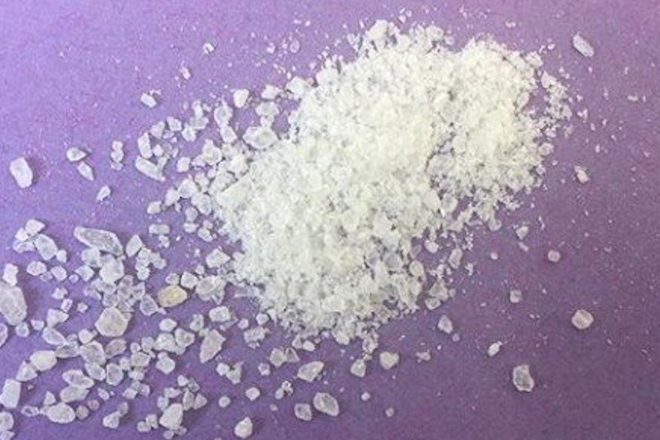 Stručnjaci za narkotike objavili su novo upozorenje za tvar sličnu MDMA koja se prodaje kao MDMA i može uzrokovati psihozu i zadržati korisnike budnima do tri dana.
Prema The Telegraph, droga koja je očito tri puta jača od MDMA-a naziva se N-Etil-Pentilon i nedavno je pronađena na mančesterskom Parklife festivalu. Tamo je stacionirana neprofitna zajednica tvrtke The Loop koja pomaže u podizanju svijesti o prodaji štetnih tvari.
The Loop je tweetao upozorenje nakon otkrivanja štetne supstance: "Testirali smo gram N-Etil-Pentilona u Parklifeu jučer - izgleda i miriši isto kao i MDMA kristal. Drago nam je da ga ovaj korisnik nije uzeo. Pazite se i tražite medicinsku pomoć ako vam nije dobro."

Prema riječima stručnjaka, N-Etil-Pentilon je tako opasan jer se može lako zamijeniti za MDMA. Iako je tri puta jači od MDMA, ne daje isti "high", što može izazvati korisnike da koriste više i predoziraju se. Također se navodi da dovodi do tri dana neprospavanih noći, paranoje i psihoze.
Prvi put otkriven u SAD-u 2016., kasnije u Australiji 2017., a sada nedavno u Europi, droga je povezana i sa smrću i masovnim žrtvama na glazbenim festivalima širom svijeta.
Dr. David Caldicott, stručnjak za hitnu medicinu, rekao je za The New Daily o ozbiljnosti N-Etil-Pentilona u 2017. godini: "Jasno je odgovoran za smrt ljudi u inozemstvu i prilično nesretni fenomen poznat kao "masovno predoziranje" ', gdje se 10 do 20 ljudi istodobno ruši na pod pa je stoga velika zabrinutost za okruženje glazbenog festivala."

Ovog proteklog vikenda Parklife i The Loop bili su oprezni u davanju upozorenja kada je to bilo moguće, uključujući kada su pilule "Blue Punisher" viđene u konfiskacijskoj kutiji. Pogledajte tweetove u nastavku.
Umjetnik Chemical X donirao je umjetničko djelo koje se sastoji od četiri tisuće ecstasy tableta organizaciji za zaštitu od droga The Loop, koje može biti vaše. Saznajte više ovdje.

Load the next article...