Eventi
The Ritual with Anane & Louie Vega u Laubi
Jedinstveno glazbeno-plesno iskustvo koje zajedno izvode Louie Vega te producentica, DJ-ica i vlasnica izdavačke kuće Nulu Records
Mixmag Adria
12 April 2018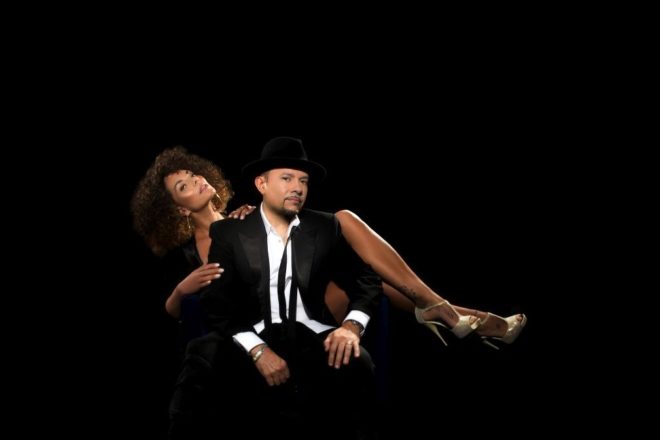 Još se plesni podij Tucmana nije ohladio, a Yammat je već u niskom startu, spreman s novom plesnom bombom!

U igri je ozbiljan igrač, osvajač Grammyja, čovjek s više od 35 godina karijere, jedna od osoba kojoj dugujemo stvaranje globalne plesne scene - ' Little' Louie Vega! Iz bogate i višestruko nagrađivane karijere Louieja Vege proizašli su neki od najboljih svjetskih afro, salsa, latin, jazz, hip hop i soul beatova koji su ga etablirali kao rezidenta u legendarnim klubovima Studio 54, Devil's Nest i Hearthrob.

Louie Vega u to vrijeme, u svojim ranim godinama, nije mogao ući u klubove u kojima je "vrtio" te su ga prozvali 'Little' što se od milja zadržalo do danas. Louie će kasnije, kao dio globalno slavnog produkcijsko-remixerskog dvojca Masters At Work, remiksirati i producirati neke od najpoznatijih hitova najvećih svjetskih glazbenih zvijezda kao što su Michael Jackson, Daft Punk, Madonna, Chic, Bjork, Jamiroquai, George Benson, Lisa Stansfield, Luther Vandross, Janet Jackson, Simply Red, Earth Wind & Fire.

The Ritual with Anane & Louie Vega , jedinstveno je glazbeno-plesno iskustvo koje zajedno izvode Louie Vega te producentica, DJ-ica i vlasnica izdavačke kuće Nulu Records, a ujedno i Louiejeva supruga Anané.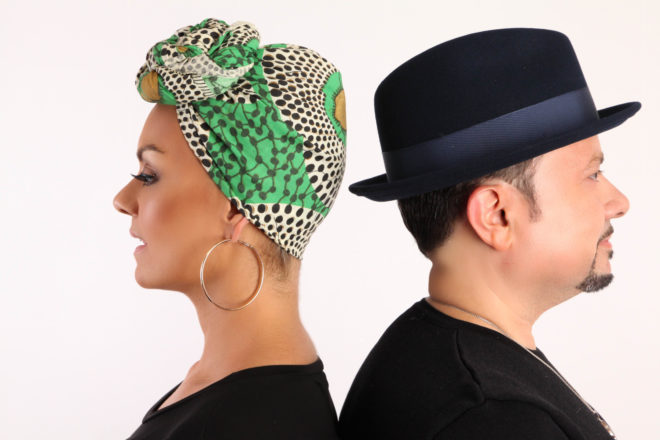 Program The Ritual rasplesao je najpoznatije svjetske klubove ali i odradio par cijelo-ljetnih rezidencija u klubu Heart na Ibizi, jedinstvenom restaurant-klubu kojeg suvlasnički potpisuju Albert & Ferran Adrià [elBulli] i Guy Laliberte [Cirque Du Soleil]. Od gostiju su im se tijekom prošloga ljeta u sklopu The Rituala pridružili najbolji od najboljih u svom žanru - Moodyman, Soul Clap, Kings of House NYC (Tony Humphries & David Morales) te Joseph Capriati.
Stoga - vrlo smo ozbiljni kada Vam kažemo sljedeće: pripremite se, jer ćete 21.aprila u Laubi imati mogućnost osjetiti newyoršku klupsku atmosferu od njenih samih začetaka do današnjih dana.Louie Vega ili ti "the DJ's DJ" jedan je od rijetkih živućih disc-jockeya s vrlo aktivnom glazbenom karijerom koja je uvijek pomno pratila transgresiju elektronske glazbe, od njenih početaka sve do današnjih dana. Njegovi setovi koji ne pate od žanrova gotovo su uvijek nepredvidljiva & dinamična fuzija iznimno bogatog, cjeloživotnog glazbenog iskustva, znanja, rada i talenta.
Drugim riječima: party koji se ne propušta! Love. Peace. Happiness.
Mixmag Adria za ovaj događaj dijeli 5x1 ulaznice. Kako bi ih osvojili, potrebno je podijeliti post ovog članka s naše Facebook stranice (obavezno "public" ili "javno") te u komentar postati link neke Louieve pjesme bilo kojeg od njegovih aliasa ili suradnji. Pobjednike ćemo odabrati nasumično i objaviti ćemo ih u četvrtak 19. aprila. Sretno!

Load the next article...