Podcast
The Sound Of Adria 011: Mladen Tomić
Nova, 11. epizoda je ovdje!
Mixmag Adria
11 December 2018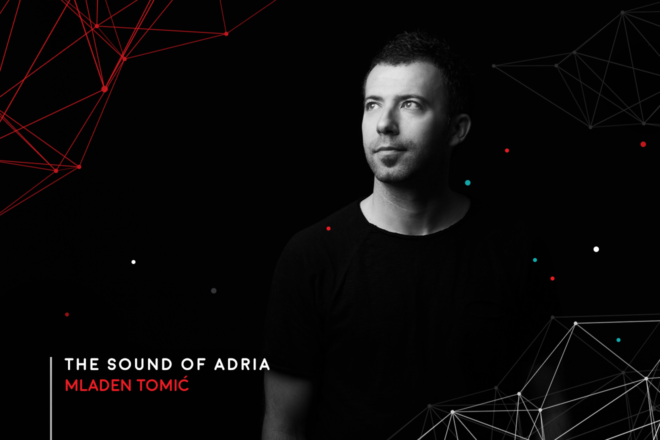 Mixmag Adria je u suradnji s duom 84Bit (kojeg čine Jovic Evic i A.P.), pokrenuo jedinstveni novi podcast u kojem će gostovati niz regionalnih imena iz čitavog spektra elektroničke glazbe.
The Sound Of Adria podcast sastoji se od dva miksa; jedan dolazi od rezidenta, već spomenutih 84Bit, a drugi od gosta koji će se mijenjati iz epizode u epizodu.

Jovic Evic (Nikola Jovićević) iz Nikšića i A.P. (Miloš Rakonjac) iz Herceg Novog, trenutno žive i rade u Novom Sadu, a imaju velike planove za budućnost.
Individualno su na regionalnoj sceni prisutni već 17 godina, a glazbu izdaju, isto tako individualno, od 2008.
Zajednički projekt započeli su u aprilu 2016. Njihova izdanja nasla su se na I Love Techno Records UK, Good For You Records, Caballero Records, Blacksoul Music i na vlastitoj etiketi 84Bit Music, koja je u potpunosti posvećena izdanjima koja odišu kreativnošću i slobodnom pristupu njihovog kreiranja.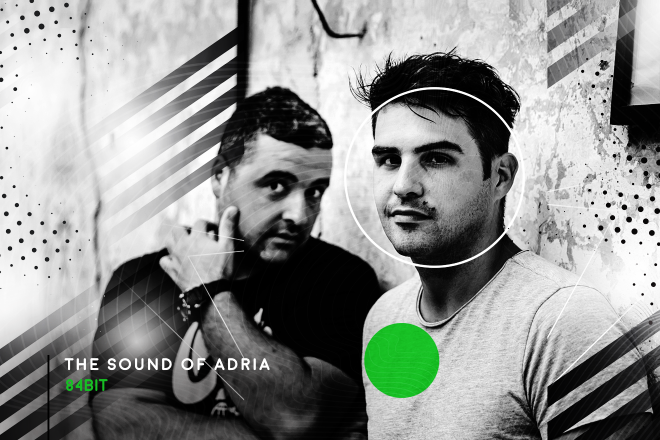 Nakon Dejana Milićevića, 11. gost TSOA podcasta je Mladen Tomić.
Hipnotički spoj techna i tech house-a, dodatno pojačan snažnim groove-om i bass linijama odlikuju setove Mladena Tomića, bosanskohercegovačkog DJ-a i producenta, koji je osvojio srca klabera širom planete.

Njegov autorski rad, prepoznat i podržan od strane uglednih artista i vlasnika poznatih izdavačkih etiketa kao sto su Dubfire, Richie Hawtin, John Acquaviva, Monika Kruse, Umek, Popof, Adam Beyer, Stefano Noferini i drugi, vinuo ga je među najbolje i otvorio mu vrata najprestižnijih klubova i festivala na svijetu.
O tome govore nastupi širom Europe (Njemačka, Španija, Nizozemska, Francuska, Austrija, Češka, Italija, Grčka, Slovenija, Engleska, Škotska, Mađarska, Bugarska, Belgija...), Amerike (SAD, Kolumbija, Meksiko, Kostarika) i Kanade.
Vlasnik je etikete Night Light Records koju vodi sa Sinišom Tamamovićem, a uz visoko hvaljen niz originalnih traka, produkcija je i danas središte Mladenovog interesovanja sa redovnim izdanjima na poznatim etiketama poput Sci+Tec, Suara, Tronic, Terminal M, 1605, Octopus, 100% Pure, Deeperfect, Stereo Productions, Definitive Recordings.
Tracklist i oba miksa možete pronaći niže.
Tracklist:
Resident Mix: 84Bit
1. Mr. Lekka - Hold Me Closer (Original Mix)
2. Mr. Lekka - Vertigo (Original Mix) [5 Finger Discount]
3. Mr. Lekka – Intruder (Original Mix) [Datagroove Music]
4. Mr. Lekka – Moan (Original Mix) [Optimist]
5. Mr. Lekka - Pleme (Original Mix)
6. Mr. Lekka - Dolinkgo (Original Mix)
7. Mr. Lekka - Fundamentals (Original Mix)
8. Mr. Lekka - Hoes Jackin' (Original Mix)
9. Mr. Lekka , Ramon Bedoya- Fabrik (Original Mix) [Datagroove Music]
10. Mr. Lekka - Catcall (Original Mix) [BLKSL LTD]
11. Mr. Lekka - Just Call My Name (Original Mix)
Guest Mix: Mladen Tomić
01. Mladen Tomic - Moonshine [Stereo Productions] / 2014
02. Mladen Tomic - Backstage [Suara] / 2013
03. Mladen Tomic - Off [Terminal M] / 2012
04. Mladen Tomic - Solar Wind [Sci+Tec] / 2014
05. Mladen Tomic & Sian - Jade Coma [KD Music] / 2014
06. Mladen Tomic - Funky Phase [Form] / 2019
07. Mladen Tomic - Natural [Terminal M] / 2014
08. Mladen Tomic - Shadows Over Me [Sci+Tec] / 2018
09. Mladen Tomic - Island [Night Light Records] / 2013
10. Mladen Tomic - Your Game [Transmit Recordings] / 2019
11. Mladen Tomic & Sian - Front Pocket [Octopus Recordings] / 2012
12. Mladen Tomic - Inside The Bootle [Night Light Records] / 2015
13. Mladen Tomic - Singer [Night Light Records] / 2012
14. Mladen Tomic - Dance Of Shadows [Sci+Tec] / 2013
15. Mladen Tomic - Physical Level [Suara] / 2013
16. Mladen Tomic - Before Sunset [Definitive] / 2010
17. Mladen Tomic - True Story [Suara] / 2013
18. Mladen Tomic - Positions [Suara] / 2013
19. Mladen Tomic - Haze [Tronic] / 2018
Load the next article