Podcast
The Sound Of Adria 013: Mirko & Meex
Nova, 13. epizoda je ovdje!
Mixmag Adria
13 March 2019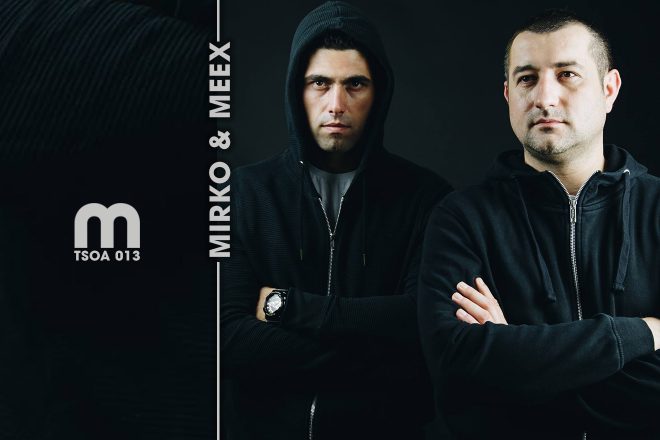 Mixmag Adria je u suradnji s duom 84Bit (kojeg čine Jovic Evic i A.P.), pokrenuo jedinstveni novi podcast u kojem će gostovati niz regionalnih imena iz čitavog spektra elektroničke glazbe.
The Sound Of Adria podcast sastoji se od dva miksa; jedan dolazi od rezidenta, već spomenutih 84Bit, a drugi od gosta koji će se mijenjati iz epizode u epizodu.

Jovic Evic (Nikola Jovićević) iz Nikšića i A.P. (Miloš Rakonjac) iz Herceg Novog, trenutno žive i rade u Novom Sadu, a imaju velike planove za budućnost.
Individualno su na regionalnoj sceni prisutni već 17 godina, a glazbu izdaju, isto tako individualno, od 2008.
Zajednički projekt započeli su u aprilu 2016. Njihova izdanja nasla su se na etiketima poput Phoenix Music, Good For You Records, Blockhead Records, Safe ltd, Blacksoul Music, LTBH, Deepalma, Mood Funk, Dobar House i na vlastitoj etiketi 84Bit Music, koja je u potpunosti posvećena izdanjima koja odišu kreativnošću i slobodnom pristupu njihovog kreiranja.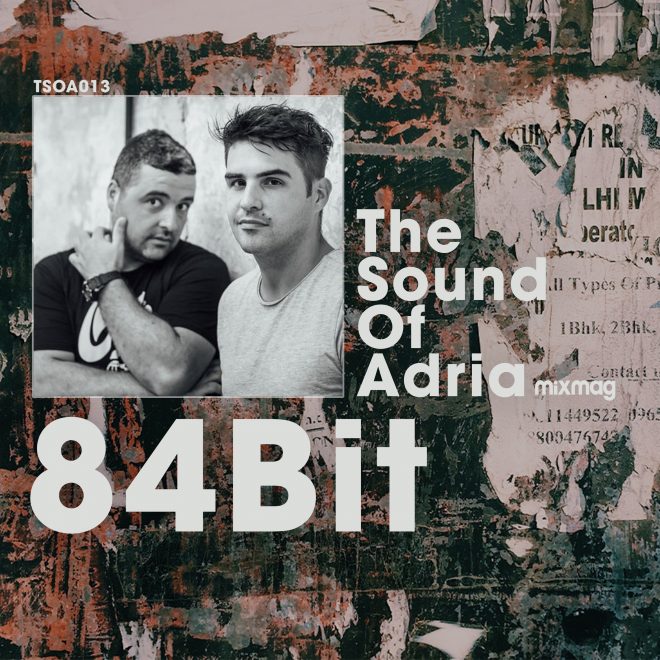 Nakon PEZNT, 13. gosti TSOA podcasta su Mirko & Meex.
Mirko & Meex su prepoznatljivi po tome što već 15 godina nastupaju B2B. Njihovi setovi prošarani su različitim stilovima elektroničke glazbe od deep, funky i club housea, pa sve do tech i minimal zvukova.
Nastupali su na festivalima kao čto su Exit, Foam Fest, Soundlovers, Naissus House Fest kao i mnogim drugim značajnim događajima elektroničke glazbe, a njihove odlične nastupe potvrđuju i rezidencije u klubovima Freestyler, Plastic, Tube, Tilt, Beton, Dragstor Play i Brankow.
Od 2008 godine Mirko & Meex uplovljavaju u malo dublje produkcijske vode, a kao plod toga danas su vrlo cijenjeni produkcijski dvojac čiju glazbu podržavaju brojna svjetska imena, a njihove trake nerijetko završavaju u top 10 listama (pa čak i na prvom mjestu) online sajtova za kupovinu elektroničke glazbe.

Našli su se i na našoj listi najboljih producenata iz regie, o čemu više možete saznati ovdje.
Tracklist i oba miksa možete pronaći niže.
Tracklist:
Resident Mix: 84Bit
1. Alek Soltirov - Inspirations (Original Mix¬) [84Bit Music]
2. 84Bit - Set My Soul Free (Danny Cruz Warehouse Remix) [LTBH]
3. Gramophonedzie feat. Gilberto Fufu - Groove Batteria [Gramo]
4. Mirko & Meex - Waiting (Original Mix) [Cruise Music]
5. 84Bit – ID [Deepalma]
6. Fanatic Funk – Groove Jam (Original_Mix) [84Bit Music]
7. Fagram - I Don't Need You
8. 84Bit - Shake It All Down (Extended mix) [Safe]
9. Bosko_Balos – Autumn Days (Original_Mix) [84Bit Music]
10. 84Bit - Connected (Original Mix) [Dobar House]
11. 84Bit – ID [Deepalma]
12. Alek Soltirov - House Party (Original Mix) [84Bit Music]

Guest Mix: Mirko & Meex
01. Danny Cruz - I Love You More (Original Mix) [Cruise Music]
02. Makito - Bustin' Loose (Original Mix) [Cruise Music]
03. 84Bit - Lose Myself (Original Mix) [Phoenix Music]
04. Mark Funk - Let Me Ride (Original Mix) [Cruise Music]
05. Din Jay - When The Sun Goes Down (Mirko & Meex Remix) [Tropical Velvet]
06. Deftone – Casino (Original Mix) [Blacksoul]
07. Mirko & Meex – Cats (Original Mix)
08. PEZNT – Freedom (Original Mix) [Defected]
09. Mirko & Meex - Break It Down (Original Mix) [Cruise Music]
10. Deftone - Breach (Original Mix) [Blacksoul]
11. Mark Funk & Danny Cruz – Superlovin (Original Mix) [Cruise Music]
12. Mirko & Meex - The Ghetto (Original Mix) [Cruise Music]
13. Wekingz – Khief (Original Mix) [Blacksoul]

Load the next article