Podcast
The Sound Of Adria 014: Miloš Vujović
Nova, 14. epizoda je ovdje!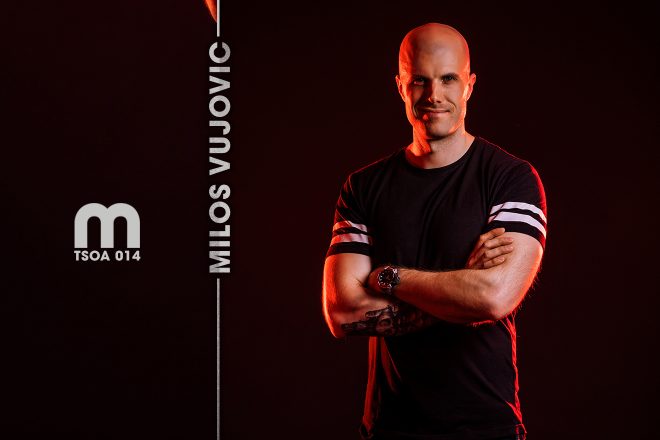 Mixmag Adria je u suradnji s duom 84Bit (kojeg čine Jovic Evic i A.P.), pokrenuo jedinstveni novi podcast u kojem će gostovati niz regionalnih imena iz čitavog spektra elektroničke glazbe.
The Sound Of Adria podcast sastoji se od dva miksa; jedan dolazi od rezidenta, već spomenutih 84Bit, a drugi od gosta koji će se mijenjati iz epizode u epizodu.

Jovic Evic (Nikola Jovićević) iz Nikšića i A.P. (Miloš Rakonjac) iz Herceg Novog, trenutno žive i rade u Novom Sadu, a imaju velike planove za budućnost.
Individualno su na regionalnoj sceni prisutni već 17 godina, a glazbu izdaju, isto tako individualno, od 2008.
Zajednički projekt započeli su u aprilu 2016. Njihova izdanja nasla su se na etiketima poput Phoenix Music, Good For You Records, Blockhead Records, Safe ltd, Blacksoul Music, LTBH, Deepalma, Mood Funk, Dobar House i na vlastitoj etiketi 84Bit Music, koja je u potpunosti posvećena izdanjima koja odišu kreativnošću i slobodnom pristupu njihovog kreiranja.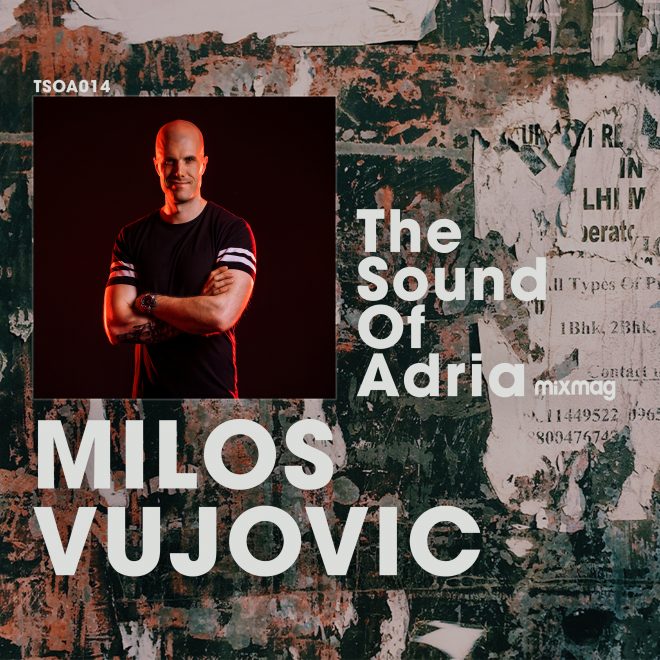 Nakon Mirko & Meexa, 14. gost TSOA podcasta je Miloš Vujović.
Član Tauten familije, Miloš Vujović aktivno sudjeluje na srpskoj underground DJ sceni već 15 godina. Rođeni Pančevac, nastupao je u svim velikim gradovima u Srbiji, a imao je i nastupe u inozemstvu u Nizozemskoj, Makedoniji i Hrvatskoj. Osim zapaženih setova na EXIT festivalu, radio je sa mnogim svjetskim DJ imenima kao što su Cristian Varela, Sam Paganini, Luigi Madonna, Mladen Tomić, Jay Lumen, Markantonio i mnogim drugima.
Svoju produkciju definira kao "rolling i pumping techno", a trenutno ima izdanja na etiketama kao što su Reload Records, Reload Black, Tauten, Sabotage Records, In Deep'n'Dance, Stickrecordings, Patterns i Atonal Records.
Tracklist i oba miksa možete pronaći niže.
Tracklist:
Resident Mix: 84Bit
1. Tom Bug - Dreamin' (Original Mix) [Snatch Music Publishing Ltd.]
2. Jared Marston, The Blowfisch Saxophone, PEZNT - Spinning Sax (PEZNT Remix) [Valiant Records]
3. David Penn, KPD, PEZNT - Disc-Jockey (PEZNT REMIX) [Urbana Recordings]
4. Cassimm, PEZNT, Ida Flo - Peanut Butter (Original Mix) [Blacksoul Music]
5. Tom Bug - Heat (Original Mix) [Snatch! Records]
6. Mr. Lekka - No Regrets (Original Mix) [Dobar House]
7. Reblok - Carnival [Repopulate Mars]
8. Mr. Lekka - Need You (Original Mix) [Dobar House]
9. Cj Jeff & Andrew Meller - The Morning After (Original Mix) [Saved Records]
10. Tom Bug, Grooveline, Lee Wilson - Something's Takin' Over (84Bit Remix) [Dobar House]
11. Mr. Lekka - Outta My Mind (Original Mix) [Dobar House]
12. Tom Bug - Changed My Life (Original Mix) [Snatch Music Publishing Ltd.]
Guest Mix: Milos Vujovic
1. Milos Vujovic - Hydra (Original Stick) [Stickrecordings]
2. Milos Vujovic - Never More (Original Mix) [In Deep'n'Dance]
3. Milos Vujovic - Triggered (Original Mix) [Reload Records]
4. Milos Vujovic - Vortex (Original Mix) [Unreleased]
5. Milos Vujovic - Legion (Original Mix) [Unreleased]
6. Milos Vujovic - Rave Shapes (Original Mix) [Patterns]
7. Milos Vujovic - Dstryr (Original Mix) [Reload Black]
8. Damjan Eltech - Samo Ples (Milos Vujovic Remix) [Free Download]
9. Milos Vujovic - Side Step (Original Mix) [In Deep'n'Dance]
10. Milos Vujovic - Blast (Original Mix) [mTechno]
11. Milos Vujovic - Titan (Original Stick) [Stickrecordings]
12. TKNO, Milos Vujovic - Totem (Original Mix) [Tauten]
13. Milos Vujovic - Coelum (Original Mix) [Patterns]
Load the next article