Podcast
The Sound Of Adria 015: Fanatic Funk
Nova, 15. epizoda je ovdje!
Mixmag Adria
28 June 2019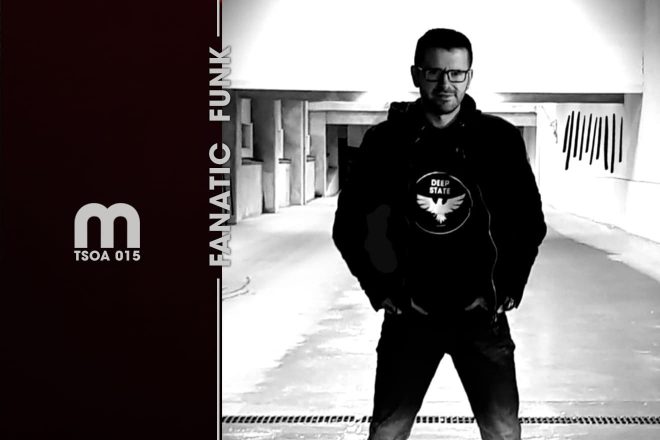 Mixmag Adria je u suradnji s duom 84Bit (kojeg čine Jovic Evic i A.P.), pokrenuo jedinstveni novi podcast u kojem će gostovati niz regionalnih imena iz čitavog spektra elektroničke glazbe.
The Sound Of Adria podcast sastoji se od dva miksa; jedan dolazi od rezidenta, već spomenutih 84Bit, a drugi od gosta koji će se mijenjati iz epizode u epizodu.

Jovic Evic (Nikola Jovićević) iz Nikšića i A.P. (Miloš Rakonjac) iz Herceg Novog, trenutno žive i rade u Novom Sadu, a imaju velike planove za budućnost.
Individualno su na regionalnoj sceni prisutni već 17 godina, a glazbu izdaju, isto tako individualno, od 2008.
Zajednički projekt započeli su u aprilu 2016. Njihova izdanja nasla su se na etiketima poput Phoenix Music, Good For You Records, Blockhead Records, Safe ltd, Blacksoul Music, LTBH, Deepalma, Mood Funk, Dobar House i na vlastitoj etiketi 84Bit Music, koja je u potpunosti posvećena izdanjima koja odišu kreativnošću i slobodnom pristupu njihovog kreiranja.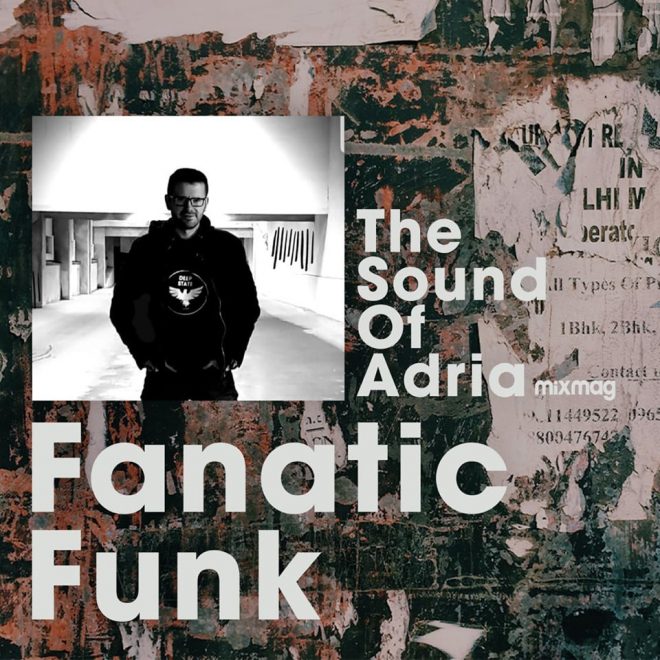 Nakon Miloša Vujevića, 15. gost TSOA podcasta je Fanatic Funk.
Producent I vlasnik Deep State etikete koji je prvu svoju traku producirao čak davne 1995. dok je živio u Njemačkoj gdje je bio aktivan u produkciji do 1999. Traku "Higher" koja je nastala u suradnji s tadašnjim partnerom Florianom Schmitzom možete poslušati ovdje. 1999. nastala je prva trance traka pod imenom Fanatic Funk, gdje se može osjetiti zvuk 90'ih kao i odsustvo danas dostupnih digitalnih tehnologija za obradu zvuka.
Prije par godina obnovio je svoju ljubav prema elektroničkoj glazbi i u međuvremenu iskristalizirao svoj stil koji uglavnom možemo kategorizirati kao melodični deep tech s povremenim izletima u klasični house. Kruna povratka na scenu je proslogodišnji nastup na Exitovom Urban Bug Stageu, a guest mix sadrži mnoge nove i do sada ne izdane trake.
Tracklist i oba miksa možete pronaći niže.
Tracklist:
Resident Mix: 84Bit
1. 84Bit - Down (Original Mix) [Baroque Records]
2. Wekingz - Keep It comin' (Original Mix) [Let There Be House]
3. Yakka - House Of Love (Original Mix)
4. Mirko & Meex - Say Yeah (Original Mix) [Cruise Music]
5. Mirko & Meex - At Last (Original Mix) [Cruise Music]
6. 84bit - Get This (Original Mix) [No Fuss Records]
7. Yakka - Hot Grime (Orignal Mix)
8. Fagram - Trip To California (Orignal Mix) [84Bit Music]
9. Tom Bug - Work It (Original Mix) [Dobar House]
10. Todd Terry, Jocelyn Brown, Martha Wash, PEZNT - Keep On Jumping (PEZNT Remix) [Phoenix Music]
11. MVZZIK & SAMO - Your Kisses (84Bit Late Night Summer Remix) [Let There Be House]
12. 84Bit - Trump It Up (Original Mix) [Monoside]
13. Didier Sinclair - Lovely Flight (Tom Bug Feel Remix) [Serial Records]
Guest Mix: Fanatic Funk
1. Fanatic Funk & Zita - Synergy (Original Mix) [HatorRecords]
2. Javier Gonzales, Space Motion & Fanatic Funk - Ethnic Soul (Original Mix)[Monza Ibiza Records]
3. Vexx - Spirit (Original Mix)[Deep State Music]
4. Fanatic Funk x Norby - One Shot (Original Mix)[Deep State Music]
5. Fanatic Funk - Southern Breeze (Dub Edit)[Deep State Music]
6. Andrew Meller - Godfather's dance (Original Mix)[Saved Records]
7. Nikola Balos & Fanatic Funk - Winter is coming (Original Mix)[HatorRecords]
8. Fanatic Funk - They live! (Original Mix) [I AM DIFFERENT]
9. Fanatic Funk - Get up! (Original Mix)[HatorRecords]
10. Fanatic Funk - Follow the light (Original Mix)[1day Records Amsterdam]
11. Fanatic Funk & Wesley Fransen - Wake up! (Original Mix)[Desire Records]
12. Fanatic Funk - Stanley's last ball (Masked Ball Edit)[Deep State Music]
Load the next article