Podcast
The Sound Of Adria 002: Forest People
Stigla je nova epizoda našeg jedinstvenog podcasta
Mixmag Adria
12 December 2017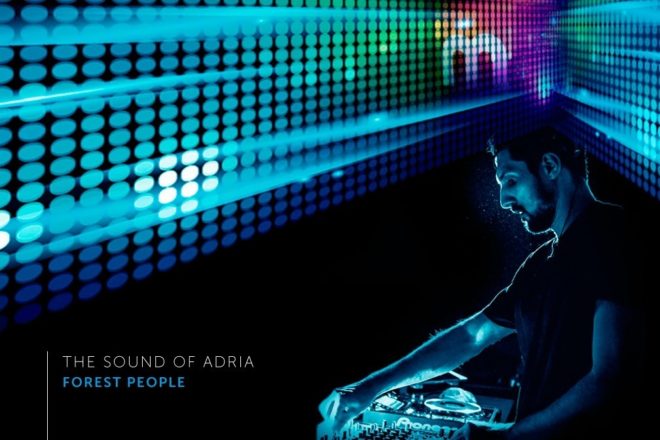 Mixmag Adria je u suradnji s duom 84Bit (kojeg čine FFunk i A.P.), pokrenuo jedinstveni novi podcast u kojem će gostovati niz regionalnih imena iz čitavog spektra elektroničke glazbe.
The Sound Of Adria podcast sastoji se od dva miksa; jedan dolazi od rezidenta, već spomenutih 84Bit, a drugi od gosta koji će se mijenjati iz epizode u epizodu.

Ffunk (Nikola Jovićević) iz Nikšića i A.P. (Miloš Rakonjac) iz Herceg Novog, trenutno žive i rade u Novom Sadu, a imaju velike planove za budućnost.
Individualno su na regionalnoj sceni prisutni već 17 godina, a glazbu izdaju, isto tako individualno, od 2008.
Zajednički projekt započeli su u aprilu 2016. Njihova izdanja nasla su se na I Love Techno Records UK, Good For You Records, i na vlastitoj etiketu 84Bit Music, koja je u potpunosti posvećena izdanjima koja odišu kreativnošću i slobodnom pristupu njihovog kreiranja.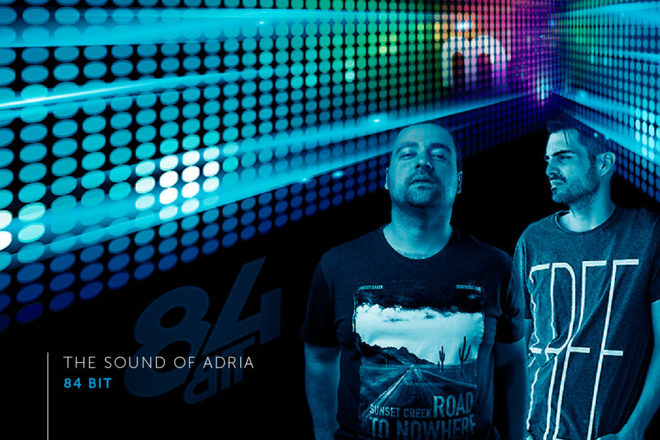 Drugi producent i live artist koji nam dolazi u goste je Forest People iz BiH. Što se techna tiče, Forest People jedan je od ključnih ljudi ovog žanra u svojoj zemlji. Izdavao je na Planet Rhythm, Flash Recordings, Driving Forces, Tic Tac Toe, Credo i mnogim drugim etiketama.
Nastupao je i u Njemačkoj, Francuskoj, Austriji, Nizozemskoj, Portugalu, a njegov rad podržali su Speedy J, Green Velvet, Laurent Garnier, Dave Clarke, Richie Hawtin, Alex Bau i drugi.
Nadamo se da ste spremni za odličnu kombinaciju housea i techna u režiji 84Bit i Forest People.
Tracklist i oba miksa možete pronaći niže.
Tracklist:
Resident Mix: 84Bit
1.Chenandoah feat. Cinnamon Brown - Unpredictable (Alek Soltirov Remix) [Hi! Energy Records]
2.Alek Soltirov - On The Edge (Orginal Mix) [Different Attitudes]
3.Makito - Reach Out (Original Mix) [Pocket Jacks Trax]
4.Quentin Kane & Simon Sheldon - Falling (Alek Soltirov Dub) [Blacksoul Music]
5.Mr. Lekka - Heartbeat (Original Mix) [Great Stuff Recordings]
6.Ressless - All About (Original Mix) [Flashmob]
7.Vidaloca & Piem - Changes (Kevin G & Mr. Lekka Rework) [Rhythmic Recordings]
8.Bosko Balos - What I Feel (Original Mix) [84Bit Music]
9.Dead Space Mr Lekka - Be Positive (Original Mix)[Glasgow Underground]
10.PEZNT, Bebe Na Vole - Can You Feel (Original Mix) [Glasgow Underground]
11.Mr. Lekka - Hot (Original Mix) [Great Stuff Recordings]
12.Tom Bug & Grooveline - ID
Guest Mix: Forest People
1. Forest People - Obscure C [Face To Face]
2. OleŻka - Iz Smrti Se Budis Samo Jednom [PLANET RHYTHM]
3. Forest People - Mashriq [FLASH RECORDINGS]
4. OleŻka - Empty Hands [NEWRHYTHMIC]
5. Forest People - True Love [BERLINA FUR TECHNO]
6. Forest People - Scarlet [ARTS DIGITAL]
7. OleŻka - Tellurian [DARKFLOOR]
8. Forest People - Obscure D [TAUTEN]
9. OleŻka - Obsequies [DARKFLOOR]
10. Forest People - Rinse [KOT]
11. Forest People - Dog In Elevator [UTCH]
Load the next article