Podcast
The Sound Of Adria 005: Space Motion
Stigla je nova epizoda našeg jedinstvenog podcasta
Mixmag Adria
8 March 2018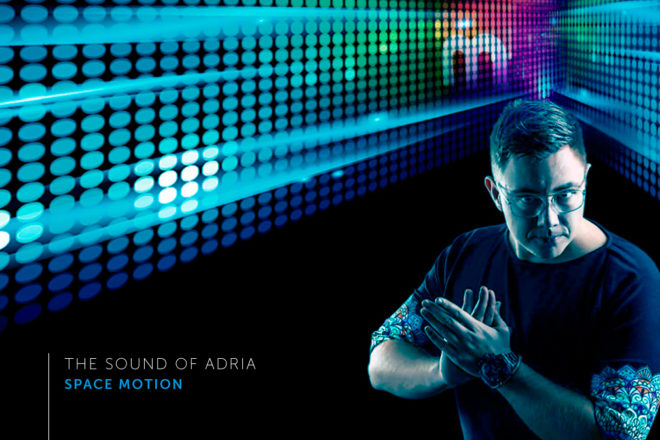 Mixmag Adria je u suradnji s duom 84Bit (kojeg čine FFunk i A.P.), pokrenuo jedinstveni novi podcast u kojem će gostovati niz regionalnih imena iz čitavog spektra elektroničke glazbe.
The Sound Of Adria podcast sastoji se od dva miksa; jedan dolazi od rezidenta, već spomenutih 84Bit, a drugi od gosta koji će se mijenjati iz epizode u epizodu.

Jovic Evic (Nikola Jovićević) iz Nikšića i A.P. (Miloš Rakonjac) iz Herceg Novog, trenutno žive i rade u Novom Sadu, a imaju velike planove za budućnost.
Individualno su na regionalnoj sceni prisutni već 17 godina, a glazbu izdaju, isto tako individualno, od 2008.
Zajednički projekt započeli su u aprilu 2016. Njihova izdanja nasla su se na I Love Techno Records UK, Good For You Records, i na vlastitoj etiketu 84Bit Music, koja je u potpunosti posvećena izdanjima koja odišu kreativnošću i slobodnom pristupu njihovog kreiranja.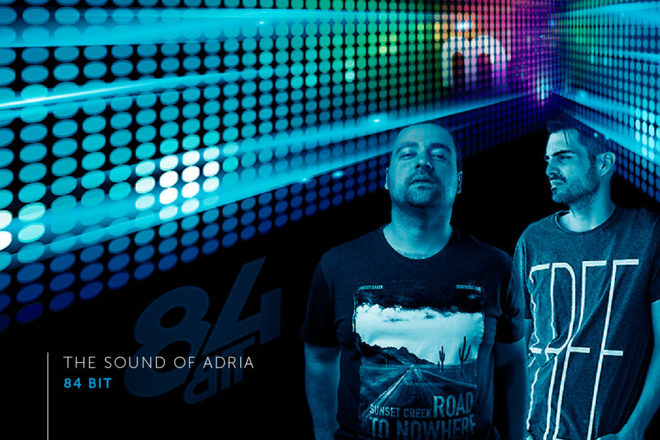 Nakon AudioStorma, peti gost TSOA podcasta je još jedan progressive house majstor - Space Motion, srpski DJ i producent koji je na sceni posljednjih 16 godina.
Space Motion organizira i svoje Obsession žurke, a njegove trake vrlo često pušta i jedna od najvećih trenutnih zvijezda u industriji - Solomun. Njegov gostujući miks sastoji se od potpuno njegove produkcije, pa će nam ovo biti posebna poslastica.
Nadamo se da ste spremni za odličnu kombinaciju housea i progressivea u režiji 84Bit i Space Motiona.
Tracklist i oba miksa možete pronaći niže.
Tracklist:
Resident Mix: 84Bit
1.Tonbe - F Dope 2 (Original Mix) [King Street]
2.Loshmi - Record This (Original Mix) [Krome Boulevard]
3.Tonbe & Rescobar - Beat Maker (Original Mix) [Blacksoul Music]
4.PEZNT - Kume (Original Mix) [Strictly Rhythm]
5.A.P.(84Bit) - Pinjola (Original Mix) [Artefact Records]
6.Makito - Yeah (Original Mix) [Pocket Jacks Trax]
7.Jovic Evic - Chordez (Original Mix) [Caballero Recordings]
8.Jovic Evic - Macaka (Original Mix) [Blacksoul Music]
9.A.P. (84Bit) - Ne Deepr (Tonbe Remix) [Blacksoul Music]
10.PEZNT - Pelin (Original Mix) [Strictly Rhythm]
11.Mr.Lekka - The Light (Original Mix) [Frequenza]
12.Dead Space & Mr. Lekka - Be Positive (Original Mix) [Glasgow Underground]
13.Tom Bug & Grooveline - Elephant On Acid [Blacksoul Music]
14.Chrono - Excommunicated (Original Mix) [Submarine Vibes]
Guest Mix: Space Motion
1 Space Motion - Tribe [MNL]
2 Space Motion - New Mountains Calling [MNL]
3 Space Motion & Brigado Crew , Crisstiano - Voznja [Unreleased]
4 Space Motion - Epic [Unreleased]
5 Space Motion - Bombaya [Unreleased]
6 Space Motion - Stress [MNL]
7 Space Motion - Unihorn [Unreleased]
8 Space Motion - Brain Ride [Unreleased]
9 Space Motion - Green Waves [MNL]
10 Visage - Fade To Grey (Space Motion Remix) FREE DOWNLOAD
11 Space Motion - Freak (Vox Mix) FREE DOWNLOAD
12 Space Motion & Haze - M - Ariahy [Unreleased]
13 Space Motion - Muse [Unreleased]
Load the next article...