Podcast
The Sound Of Adria 008: Funky Junkie
Stigla je nova epizoda našeg jedinstvenog podcasta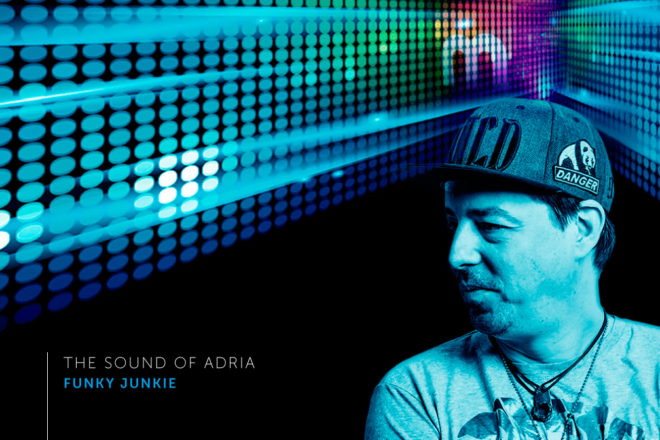 Mixmag Adria je u suradnji s duom 84Bit (kojeg čine Jovic Evic i A.P.), pokrenuo jedinstveni novi podcast u kojem će gostovati niz regionalnih imena iz čitavog spektra elektroničke glazbe.
The Sound Of Adria podcast sastoji se od dva miksa; jedan dolazi od rezidenta, već spomenutih 84Bit, a drugi od gosta koji će se mijenjati iz epizode u epizodu.

Jovic Evic (Nikola Jovićević) iz Nikšića i A.P. (Miloš Rakonjac) iz Herceg Novog, trenutno žive i rade u Novom Sadu, a imaju velike planove za budućnost.
Individualno su na regionalnoj sceni prisutni već 17 godina, a glazbu izdaju, isto tako individualno, od 2008.
Zajednički projekt započeli su u aprilu 2016. Njihova izdanja nasla su se na I Love Techno Records UK, Good For You Records, Caballero Records, Blacksoul Music i na vlastitoj etiketu 84Bit Music, koja je u potpunosti posvećena izdanjima koja odišu kreativnošću i slobodnom pristupu njihovog kreiranja.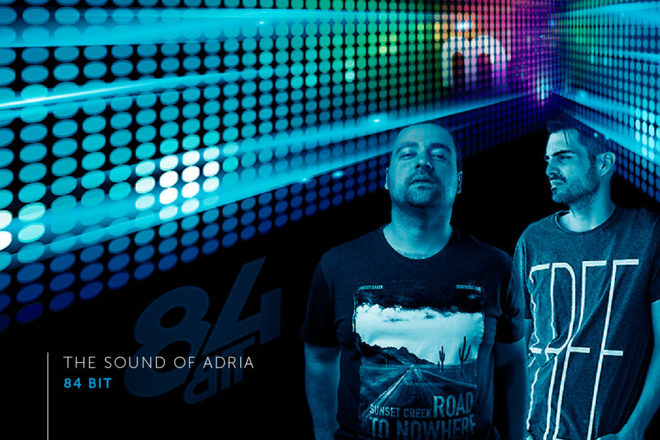 Nakon D.R.N.D.Y-a, osmi gost TSOA podcasta je Dejan Gavrilović aka Funky Junkie koji je karijeru započeo davne 1985. godine, kada je pokrenuo svoj tjedni radio show na Radio Nišu zajedno sa svojim prijateljem, DJ Mixmasterom.
S 30 godina iskustva i mnogo ploča u svojoj ogromnoj vinyl kolekciji, fer je reći da je Funky Junkie jedan od osnivača suvremene klupske scene u Nišu i Srbiji. Dejan je veliki ljubitelj funka, jazz funka, soula, disco funka, brazilske i latinske glazbe, nu wavea i post punka, a to je glazba koju i danas najviše voli Puštati.
Veliki utjecaj na njegovu karijeru ostavili su: Francis Grasso, David Mancuso, Nicky Siano, Larry Levan, Walter Gibbons, Bobby Guttardo, Danny Krivit, Francois Kevorkian, Ron Hardy, Frankie Knuckles, Gilles Peterson i mnogi drugi.
Funky Junkie je također promotor, a zadužen je i za poznati Midnight Jazzdance Stage na Nisville Jazz Festivalu. U ljeto 2010. izdao je sjajnu bootleg kompilaciju "Idi, igraj! -Funk, soul, jazz funk i disco iz bivše Jugoslavije 1969-1987 by DJ Funky Junkie", koja je dobila odličan feedback od mnogih poznatih producenata i DJ-a iz SAD-a, Japana, Europe itd. Njegov prvi vinyl, 'Katastrofa E', objavljen je za label Disco Fruit.
I dalje ga možete slušati u njegovim live nastupima diljem svijeta, u njegovoj misiji propovijedanja glazbe i širenja pozitivne vibracije posvuda...
Tracklist i oba miksa možete pronaći niže.
Tracklist:
Resident Mix: 84Bit
1. Mitiko - Do For Love (Original Mix) [Disco Fruit]
2. Mitiko - Funk A Lil Bit (Original Mix) [Disco Fruit]
3. Mitiko - Joint Is Ready (Original Mix) [Disco Fruit]
4. Mitiko - Sasha's Journey (Original Mix) [Disco Fruit]
5. Mitiko - Call On You (Original Mix) [Disco Fruit]
6. Ilija Rudman - Call Me Tonight (The Revenage Engaged Mix) [Red Music]
7. Mitiko - Where Have You Been (Original Mix) [Disco Fruit]
8. Mitiko - Little Son (Original Mix) [Disco Fruit]
9. Tonbe - Don't Push Me (Original Mix) [Disco Fruit]
10. Tonbe - 15th Street (Original Mix) [Disco Fruit]
11. Tonbe - Give Me Funk (Original Mix) [Disco Fruit]
Guest Mix: Funky Junkie
01.Zdenka Kovacicek-Elektra (Arcadion & Funky Junkie Remix) [Unreleased]
02.Vladimir Cetkar-Travel The World (Valique & Funkie Junkie Remix) [Unreleased]
03.Tonbe - Life Goes On [Disco Fruit Promo]
04.EL JAZZYRA - Our Sophisticated Groove [Baci Recordings]
05.HIVA - Dash [Unreleased]
06.Mitiko - Do You Really Want My Love [Disco Fruit Promo]
07.Kompleks - Bolji Zivot [Good Plus Promo]
08.HIVA - A Kind Of [Unreleased]
09.Kalson - Acid Africa [Unreleased]
10.Kalson & Direct Control - Solarni sistem [Unreleased]
Load the next article...