Video Blog
Video Premijera: Diyalin spot za novi singl s nadolazećeg albuma
Mixmag Adria
5 December 2017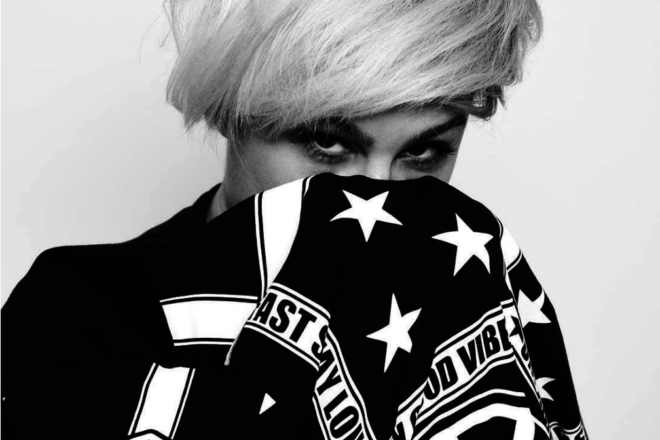 Nakon što je izbacila video za prvi singl s novog albuma 'World Raw 3' koji izlazi 6. prosinca/decembra, hrvatska MC i vokalistica, Diyala danas predstavlja drugi video za drugi singl s albuma.
Video za 'Sky In The Sky' vam predstavljamo premijerno, a napravile su ga studentice Morana Bunić, Katarina Zidar i Karla Skok, koje su ujedno i članice studija pod nazivom Ligo.
Ligo, koji je započeo kao videoprodukcija, sad se više bazira na karikature i animacije ismijavajući zgode studentskog života u Hrvatskoj.
"Odlučila sam se na ovaj potez zbog ionako puno zahtjeva da ljudima šaljem tekstove pjesama pošto mi ljudi često prilaze s: "Kad bi barem mogao skužit kaj govoriš" tak da mi je ovo simpatično, jednostavno, konkretno. Hvala dragoj ekipi koja se odlučila ubaciti u WR3 projekt svojim Lyric spotom za Sky in The SKY..", rekla je Diyala.
'World Raw 3' album izlazi sutra, 6. prosinca/decembra, a promocija i koncert će se održati 7. prosinca/decembra u Podmornici, u zagrebačkom Katranu.

'Sky In The Sky' premijerno pogledajte ispod.
Foto: Petar Borovec

Load the next article