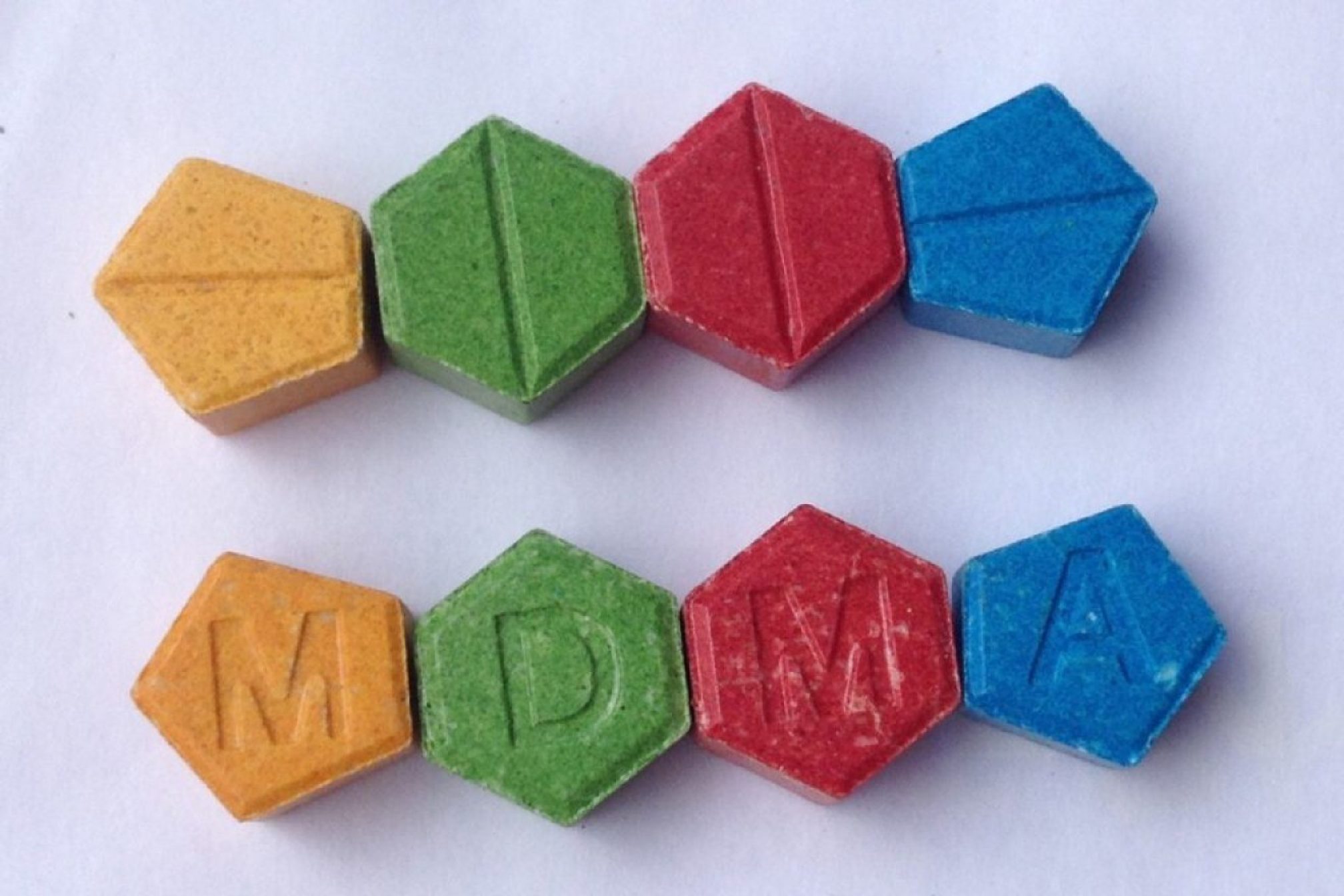 Blog
10 najboljih pjesama koje slave ecstasy
Samo dizanje bez spuštanja
Mixmag I Foto: Mixmag
26 April 2022
110 godina nakon što je tvrtka Merck izumila MDMA, popularna je glazba prožeta njima, od pjesme 'We Can't Stop' Miley Cyrus ("Dancing with Molly") do Jay-Z-ja i Alicie Keys "Empire State of Mind" ("MDMA got you feeling like a champion"). I, naravno, tu je milijardu plesnih melodija mariniranih u MDMA-u, često s riječju 'Ecstasy' koja se obilno pojavljuje. Evo našeg izbora 10 najboljih pjesama o ecstasyju.
10. FUJIYA & MIYAGI 'SERATONIN RUSHES'
Prvi singl s albuma Brighton synth-pop banda privlačan je kao i sve što su ikada radili. To je također proslava načina na koji se ecstasy tako veličanstveno spaja s glazbom. Postupno se izgrađujući i nadograđujući pulsirajuću bas liniju u Moroder stilu, opisuje "raspadanje" i "pucanje po šavovima", ali čini da proces zvuči slatko, prije nego što zaključi: "I can't get it out of my system". Uostalom, glazba nikad ne zvuči isto nakon te prve doze.
Primjer teksta: "You take the minuses and leave me with the plus's/Oh, my sweet serotonin rushes"
9. SOULWAX 'E TALKING'
Još uvijek najveći britanski hit braće Dewaele, koji je dosegao 27. mjesto na ljestvicama, djelomično uz njihov cvjetajući uspjeh kao 2ManyDJs. Tekst je impresionistički portret noćnog izlaska, na MDMA-u, s određenim osjećajem nelagode ("I'm not sure which part I'm playing"), ali na kraju zaključuje - "party feels like home". Možda je riječ o ecstasyju, ali video prikazuje i svaku drugu drogu...
Primjer teksta: "Try and look into their eyes/A part of the weekend never dies"
8. NONPOINT 'DOUBLE STACKED'
Ovo je, vjerovali ili ne, MDMA metal pjesma. Skrivena na debi albumu nu-metal benda Nonpoint, ova oda od gotovo osam minuta govori o danima provedenim na ekstra velikim tabletama s dvostrukom dozom. "Do you hear that techno sound?" viče pjevač Elias Soriano u pjesmi koja se na kraju pretvara u psihodelični jam koji je prikladno razmaknut što daje naslutiti da su njegovi tvorci znali o čemu pjevaju.
Primjer teksta: "The MDMA up in my veins making me insane/Warm squiggles up and down my brain, brain, brain, brain, brain/ I got that funky feelin', I feel it all around"
7. GREEN VELVET 'LA LA LAND'
Evo jedna izrazito anti-Ecstasy stvar koja naglašava simulaciju sreće ove sintetičku droge kao zlokobnu, lažnu i vrlo vjerojatno zaraznu, prije nego zaključe: "Has anybody seen my brain today?/Can anybody pay my rent today?" Video u stilu filma 'let iznad kukavičjeg gnijezda', smješten u ludnici/noćnom klubu, naglašava poantu.
Primjer teksta: "Something 'bout those little pills, unreal, the thrills, they yield, until they kill a million brain cells"
6. PRIMAL SCREAM 'DON'T FIGHT IT, FEEL IT'
Iskreno, gotovo svaka pjesma s glavnog albuma Primal Screama, 'Screamadelica' bi mogla upasti na ovu listu. Cijeli album je počast eksploziji plesne kulture žvakanja MDMA u koju su se zaljubili ovi škotski indie rockeri. Od 'Movin' On Up' do 'Come Together' do 'Higher Than The Sun' do balade 'I'm Coming Down', to je ultimativni koncept ecstasyja, s genijalnom 'Don't Fight It, Feel It' kao nosiocem poruke.
Primjer teksta: "Rama lama lama fa fa fa/Gonna get high 'til the day I die"
5. THE STREETS 'BLINDED BY THE LIGHTS'
Najveći uspjeh Mikea Skinnera, konceptualni album, 'A Grand Don't Come For Free', sadrži ovu nježnu priču o noćnom izlasku. Narator traži svoju djevojku u klubu, ali na kraju završi potpuno razbijen ("Koga briga? Ja sam razvaljen!"). Skinnerov precizan fokus na pojedinosti čini sve itekako uvjerljivim - i smiješan i potresan, pravi oblik svakodnevnog urbanog britanskog hedonizma.
Primjer teksta: "Maybe I shouldn't have done the second one/I feel all fidgety and warm"
4. THE SHAMEN 'EBENEEZER GOODE'
Nikada neće postojati druga grupa kao što su The Shamen, škotski psihodelični evanđelisti predvođeni čudakom iz sjevernog Londona (Mr C) koji je zasjeo na vrh ljestvice s pjesmom o ecstasyju. Od početne "Naughty, naughty, very naughty" do njegovog očitog refrena – "Eezer Goode" (tj. "E's are good"!) – nestašno je okarakterizirao MDMA kao imućnog "Mr Puncinella". Njegov uspjeh bio je bezobrazno dnevno radijsko namigivanje milijunima gutača tableta u vrijeme kada je rave bio sveobuhvatni nacionalni fenomen.
Primjer teksta: "He takes you to the top, shakes you all around, then back down, you know, as he gets mellow"
3. MISSY ELLIOTT '4 MY PEOPLE'
Davno prije nego što je svaki američki MC, od Lil Waynea do Wiza Khalife, izbacivao stvari o ecstasyju, Missy Elliott i njezin producent Timbaland bili su na njemu. Prema standardima žanra, pjesma je gotovo nevina, jer je uobičajena hip hop opsesija materijalizmom i seksom djelomično – i radosno – odbačena dok Missy prihvaća slobodu plesnog podija, slaveći svoje "ecstasy people" i nagovještavajući, vrlo snažno, da i ona sudjeluje. A ne zaboravimo i remix Basement Jaxxa.
Primjer teksta: "I got this feeling and it's all over me/I want to dance with you and lick your face"
2. PULP 'SORTED FOR E'S AND WHIZZ'
Tekstovi Jarvisa Cockera poetično, briljantno sadržavaju njegovu dosadu u cijelom ecstasy/rave iskustvu. Od uvoda - "Is this the way they say the future's meant to feel?/Or just twenty thousand people standing in a field?", preko refrena - "In the middle of the night it feels alright/But then tomorrow morning, oh, oh, then you come down" pa do neugodnog kraja - "I lost my friends, I dance alone", savršeno detaljna pripovijest zakucava šuplju stranu partyja na ecstasyju.
Primjer teksta: "Everybody asks your name, they say we're all the same and now it's 'Nice one, geezer'/But that's as far as the conversation went"
1. HOT CHIP 'OVER AND OVER'
Pjesma Hot Chipa istodobno je i kritika i slavlje nabrijanog provoda na plesnom podiju. MDMA je empatogen čija nuspojava čini ponavljanje izvrsnim užitkom, a Hot Chip hvata osjećaj da su svi zajedno u njemu ("when you look this way I really am with you"), te pruža glazbeni vrhunac koji odgovara tekstu pjesme. Sve u svemu, ekstatičan elektro-pop klasik.
Primjer teksta: "Like a monkey with a miniature cymbal/The joy of repetition really is in you"
Spomenimo još i Tech N9ne 'T9X', Flowered Up 'Weekender', Magnetic Fields 'Take Ecstasy With Me', Arab Strap 'The Shy Retirer'i, više manje sve od Happy Mondaysa.
Next Page