Novosti
'The Beats Of San Fran Disco' mix Claudea VonStrokea dostupan na streamu
Izašao je putem Mixmag Recordsa a uključuje artiste kao što su Riva Starr, Marco Resmann i drugi
Mixmag I Foto: Mixmag
4 June 2021
Mix Claudea VonStrokea iz 2007. godine od sada je dostupan putem Mixmag Recordsa. Zove se "The Beats Of San Fran Disco" a na njemu se nalaze stvari artista poput Rive Starra, Marca Resmanna, Jeffa Samuela, Paranoid Boyza i Radio Slavea, a potonji ima i remix Agorijine "Baboul Hair Cuttin". Tu je i VonStrokeova "Who's Afraid Of Detroit?".
Šef Dirtybirda VonStroke izvorno je snimio mix s preko 30 pjesama koje je Mixmag Records uredio i remasterirao za vaš užitak.
Ralph Moore iz Mixmaga rekao je: "Ovaj re-editirani i remasterirani mix nosi inspiraciju samo je malo uređen. I da, sadrži "Who's Afraid Of Detroit?".
Mix poslušajte - ovdje.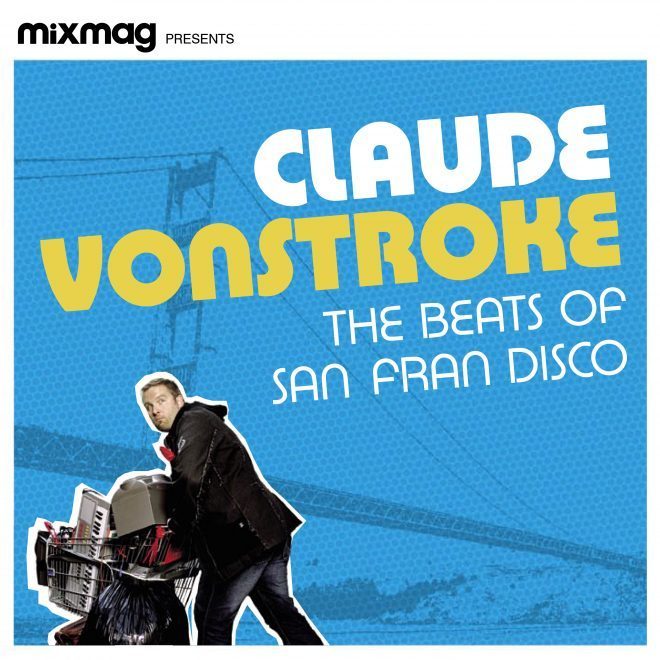 1. Lissat & Voltaxx Arschkatzen (Rotfenstermusik Tool)
2. Marco Resmann Gouache
3. Jeff Samuel Fire (Claude VonStroke's 'Like Fiyaa' Remix)
4. Claude VonStroke Who's Afraid Of Detroit? (Original/Tanner Ross Remix)
5. Timo Garcia/Cheshire Catz Dunewalker
6. Bee-LOW Horny As A Motherfucker
7. Riva Starr Bubbles
8. Bodyrock DJs Samba Funk (Justin Martin remix)
9. Mikael Weill Silmarions (Claude VonStroke remix)
10. Agoria feat. Scalde Baboul Hair Cuttin' (Radio Slave remix(
11. Stefanik & Tsandi Doch Nicht
12. Style Of Eye H-Bomb
13. Plasmik Pitch It
14. Paranoid Boyz Paranoid
15. Claude VonStroke & Christian Martin Groundhog Day
Load the next article