Novosti
Konkurencija za nominacije nagrada ELECTOR veća od očekivanog
Zaključen je prvi krug glasanja za drugu dodjelu 01.02.2023.
Mixmag Adria I Foto: nagradaelector.hr
23 December 2022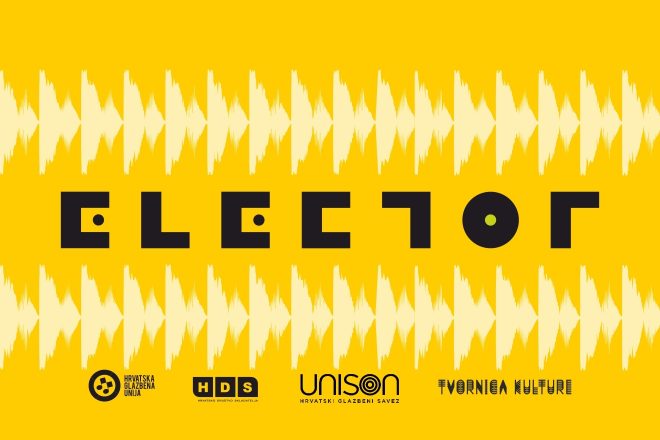 Žiri nezavisne glazbene novinarske nagrade ELECTOR čini 30 novinara eminentnih, domaćih medija koji prate elektroničku glazbenu scenu, a upravo su oni, u prvom krugu, odabrali tko će odmjeriti snage u nominacijama. Prvi krug glasanja je završio i poznati su izvođači koji zaslužuju kući odnijeti priznanje za svoj rad u 2022. godini.
Čak 17 izdanja natječe se za etiketu Albuma/kompilacije godine, a to su (abecednim redom): 100 kΩ - "Inverter", Aklea Neon - "Dođi na Joji", Banana Zvuk - "Legaliziraj Remixes", Dalton Trance Teleport - "Mysteries", Fiume - "Fiume II", Ilija Rudman - "Meteor One", Klaada - "Coniunctio Oppositorum", Koolade - "Lovers' Lane", Lunar Dawn - "The Purge", Pongal - "Too Far", Pridjevi - "AWOL", Razni Izvođači - "Dobar House Heat, vol. 4", Razni Izvođači - "Perspective Rijeka 2021", Razni Izvođači - "Kitten Safe House vol. 03", Razni Izvođači - "Croatia All Stars, vol. 2", Razni Izvođači - "Dobar House Remixed" i Razni Izvođači - "Seven (Thanq)".
U kategoriji Remiks godine konkuriraju: Ilija Rudman za Crazy P - ''Night Rain", Matroda za HUGEL & Cumbiafrica - ''Morenita", Petar Dundov za Pole Folder & CP - ''Apollo Vibes", PEZNT za Mark Farina - ''Back 2 The Groove", pocket palma za Miach - ''Budi tu", Stefanic za Lee Wilson, Tom Bug, Grooveline - ''Something's takin' over", Teskera za Sara Renar - ''Medeja", Time To Sleep za Ida Prester - ''Luda" i Tom Bug za Ros T - ''Giving It Up".
Dimensions Festival, Mo:dem, Sonus festival 2022, Stereotip With Curses, Peti kupe, Zagreb, The Best Reunion Festival i Velvet festival odmjerit će snage za titulu Eventa godine na drugoj dodjeli nagrada ELECTOR.
Prijedlozi za Techno singl/EP godine su: Adoo - "Lucid Dream", Adoo & Tomo in der Muhlen - "Now it's time", Alen Selestrin - "Dimensions", Art Was Art - "Control, The Awakening, Moment", Bosnyak - "The Grid", Davor Tosovic - "Liquid PHM", DJ Jock - "Urania", DJ Ogi - "Komin", Insolate - "It Always Hurts in the End", Ivan Komlinović - "Lock Pick", Matija Stone - "Stratosphere", Petar Dundov - "Cosmic Theatre", Volster - "Exposition C", Xenex - "Dystopia" te Zarkoff - "Completed With Errors".
House singl/EP godine bi mogli postati: Ana Antonova - "Le Ciel", Antonio Žuža - "Jupiter Deep", Bruns Lay x Arian - "Lutaš", Fikcio Monger - "After All", Matroda - "Gotta Let You Go", Soulfreq - "Disco Ride", Stefanic & Tom Bug ft. Jamina Makota - "Something To Say", Time To Sleep - "Swampy's Groove", Tom Bug - "Moment" ili Tom Bug featuring Kid Code - "Going Home".
Singleovi koje se natječu za Bass singl/EP godine su: 207 - "Koto", Anja G & Dr. Obi - "Moonlight", Armin Basha - "Stop Bothering Me", Filip Motovunski - "Blood Overflow", Filip Motovunski & Joe Raygun - "Give'em", Foreigners Everywhere meets Dubar Sound - "Hope", Kodin - "Elephant", MC D2 & Kodin - "Furusuingu", Minimalist - "A'mahero" te Yakov - "Up the night sky".
Cortex Thrill - "Cosmic Voyage Trilogy Episode I", Egoless - "Mind the Zaps", Ivna Ji - "Rescape", Mikropuse - "AW022" i Trokut - "Rotate, Align EP" konkuriraju za Electronica singl/EP godine.
New (S)elector godine bi mogli postati Elena Mikac, Eloc ili Lovro Baletić, a DJ godine Ana Antonova, DJ Jock, DJ Ogi, Felver, Filip Motovunski, Ilija Rudman, Insolate, Ivna Ji, Jan Kinčl, Matroda, Petar Dundov, PEZNT ili Tom Bug.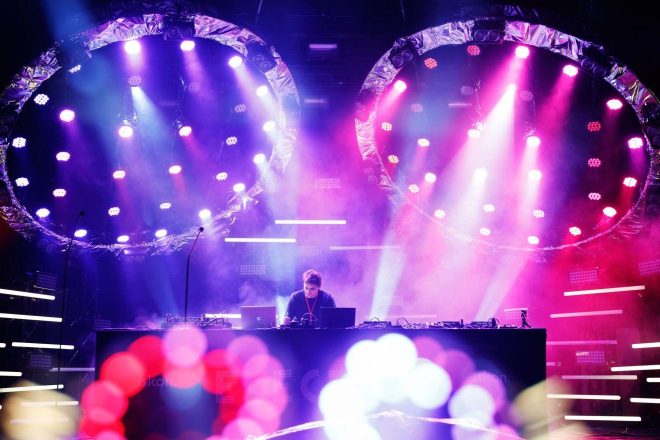 Druga dodjela nagrade ELECTOR održat će se 1. veljače 2023. u zagrebačkoj Tvornici kulture. Nagradu ELECTOR pokrenuli su DJ sekcija Hrvatske glazbene unije i Hrvatsko Društvo Skladatelja, koproducent je Tvornica Kulture, a organizator Unison – Hrvatski glazbeni savez.
Sve novosti i aktualnosti nagrade pratite na službenoj web stranici https://nagradaelector.hr/ ili na Facebook stranici nagrade ELECTOR.