Podcast
The Sound Of Adria 016: Mark Funk & Danny Cruz
Poslušaj novu, 16. po redu, epizodu podcasta 84Bit ekipe i njihovih gostiju
Mixmag Adria
26 July 2019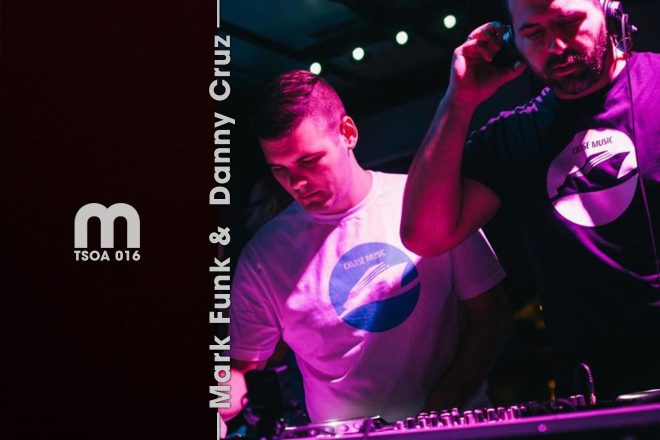 U svojoj novoj epizodi The Sound Of Adria podcast predstavlja još jedan jedinstveni spoj raznolikih regionalnih imena i njihovih probranih house-izdanja. Uz selekciju finih tonova koje su odabrali kreatori podcasta - crnogorski duo 84Bit, novo izdanje podcasta donosi i gostujući mix Marka Funka i Dannyja Cruza, vlasnika labela Cruise Music.
Mark Funk i Danny Cruz ovaj house label su osnovali 2014. godine. Od tada se konstantno razvija, predstavljajući ponajbolja izdanja iz regionalne house scene, s naglaskom na disco, funky i jackin house prizvuke, što uključuje i razna #1, Top 10 i godišnja #1 izdanja!
Kreatori podcasta - 84Bit, o novoj epizodi su otkrili: "Obzirom na to da su nam gosti u ovom podcastu vlasnici Cruise Musica, koji važi za jedan od najjačih labela u domenu jackin house, funky & disco house muzike u regionu i sve više globalno, odlučili smo se da u mix ubacimo par traka koje su nama drage, a radila ih je Cruise Music ekipa. Takođe smo mix žanrovski prilagodili tom fazonu koji i mi volimo da furamo u dosta situacija, pogotovo u manjim klubovima i tokom ljetnjih rezidentura - što je upravo sada!"
Nema druge nego da slušamo u nastavku!
Duo 84Bit čine Jovic Evic (Nikola Jovićević) iz Nikšića i A.P. (Miloš Rakonjac) iz Herceg Novog, s trenutnom adresom u Novom Sadu. Individualno su na regionalnoj sceni prisutni već 17 godina, a glazbu izdaju od 2008. Ovaj zajednički projekt započeli su 2016. godine, a njihova izdanja našla su se na etiketama kao što su Phoenix Music, Good For You Records, Blockhead Records, Safe ltd, Blacksoul Music, LTBH, Deepalma, Mood Funk, Dobar House...a pokrenuli su i vlastiti label 84Bit Music, posvećen izdanjima koja odišu krativnošću.
Zajedničkim snagama Mixmag Adria i 84Bit donose ovaj jedinstveni podcast već 16. epizodu zaredom, s ciljem predstavljanja i podržavanja regionalne elektroničke scene, koja krije fino izbrušene glazbene dijamante!
Tracklist oba mixa pronađite u nastavku.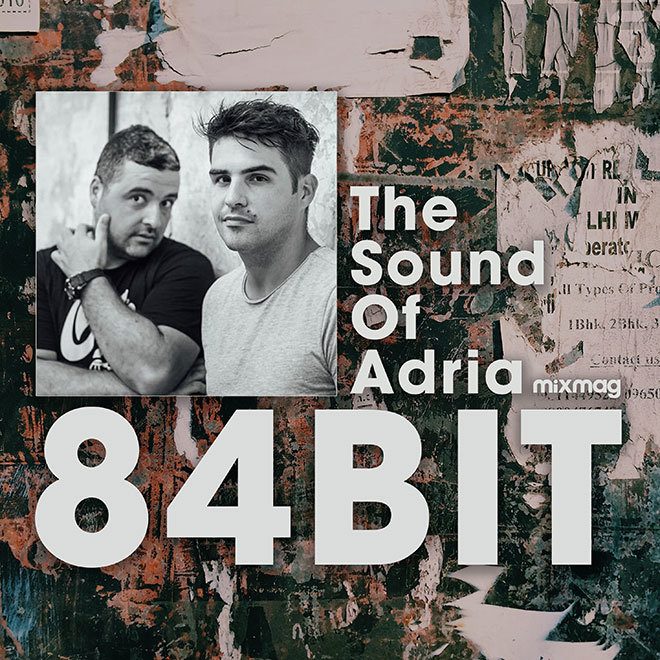 Tracklist:
Resident Mix: 84Bit:
01. 84Bit - For Real (Original Mix) [Baroque Records]
02. Tonbe - Freaky Situation (Original Mix)
03. PEZNT feat Born I - Doin' My Thing (Album Version) [Blacksoul Music]
04. Bonetti, Alek Soltirov – House Music (Original Mix) [Groovy Riddim]
05. Makito - Soul Thing (Original Mix) [Zero Eleven Record Company]
06. Makito - All Of That (Original Mix) [Zero Eleven Record Company]
07. Roog - Kantuc (Mirko & Meex Extended Remix) [In It Together Records]
08. Mr. Lekka - No Sleep (Original Mix) [BLKSL LTD]
09. 84Bit – Just A Little Practice (Original Mix)
10. Mark Funk, Danny Cruz - Americana (Original Mix) [Cruise Music]
11. 84Bit – NOE (Original Mix) [Bobbin Head Music]
12. Mark Funk – Your Thing [Onako Records]
13. Yakka – Feel (84Bit Remix) [Cruise Music]
Guest Mix: Mark Funk & Danny Cruz:
01. Mirko & Meex - That's The Way
02. Danny Cruz - Waiting (For You)
03. Yakka - Whole Place Dance
04. Mirko & Meex - For Your love
05. Danny Cruz - I Love You More
06. Mark Funk & Danny Cruz - Superlovin
07. Mark Funk & Danny Cruz - Same Old Feeling
08. Mark Funk & Danny Cruz feat. Jody Findley - About You (Americana)
09. Wekingz - Like I Used To Be
10. Alek Soltirov - What I Wanna Be
11. Mark Funk - Get Lifted
12. PEZNT, Born I - Doin' My Thing (Re-Tide Remix)
Load the next article