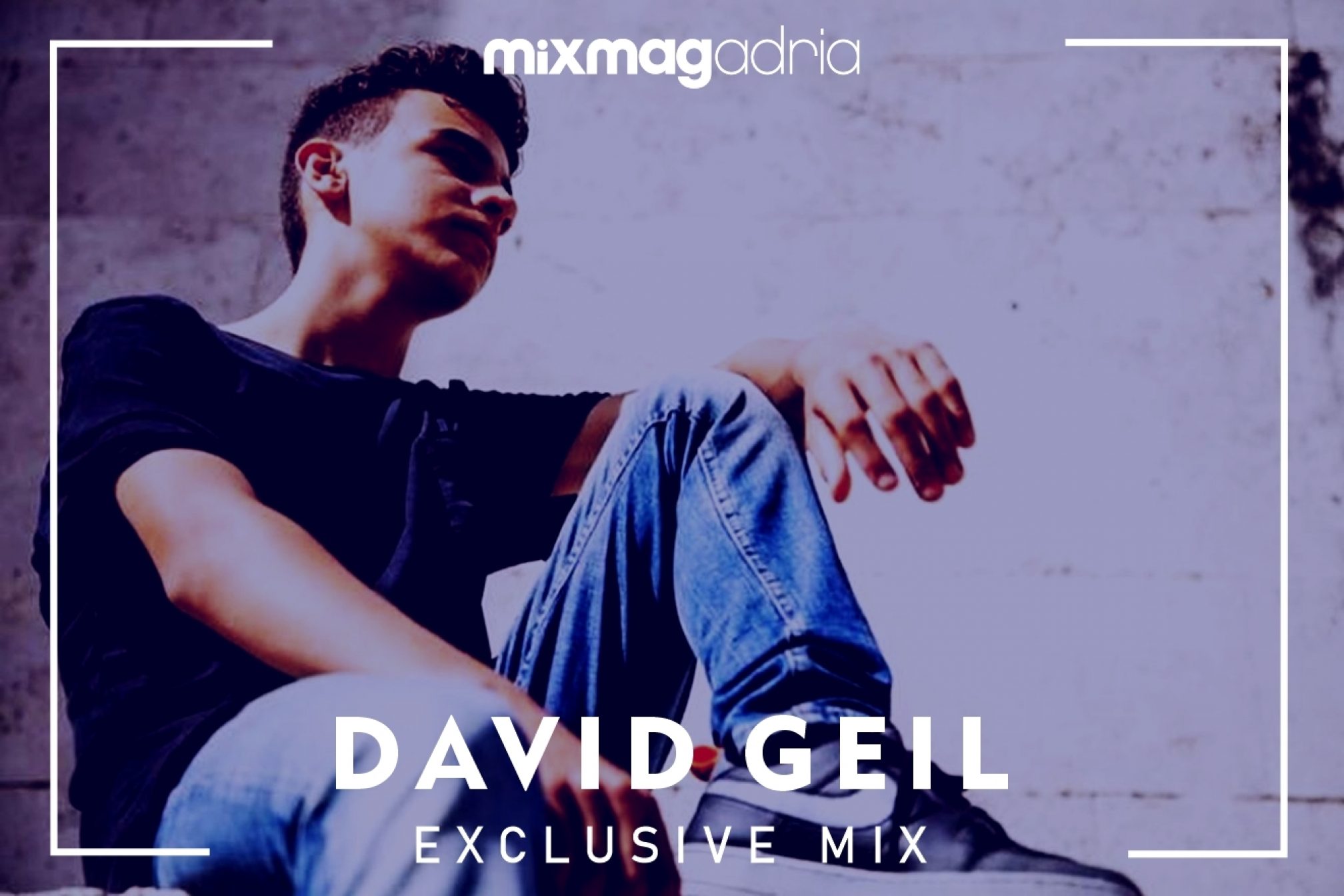 Novosti
Exclusive Mix: David Geil
Posljednji Exclusive Mix u 2022. potpisuje mlađahni talijanski DJ
Mixmag Adria I Foto: Promo
14 December 2022
2022. je, vjerojatno, bila najraznovrsnija godina našeg Exclusive Mixa, a zaključit ćemo ju s najmlađim DJem kojeg smo imali prilike, dosad, predstaviti kroz ovaj podcast serijal...
Posljednju epizodu u ovoj godini potpisuje Davide Ubaldi aka David Geil, 16-godišnji DJ iz Rima koji se zaljubio u DJing sa svega 11 godina, kad je upisao tečaj u legendarnom rimskom DJ shopu, Goody Music. Iduće godine se priključio DJ Akademiji Rain of Sound i osvojio treće mjesto na lokalnom Pioneer DJ natjecanju. 2020., David ide korak dalje i počinje producirati glazbu, što mu donosi i prve međunarodne nastupe. Ovog je ljeta debitirao i na Ibizi, nastupajući u popularnim klubovima Bora Bora, The Gardene i It Lounge.
Glazbu je dosad objavio na etiketama Klap Music, Pure Enjoyment, Monkey Stereo i Discord Music...
Tracklista:
1. Richard Grey - Hit Em Up Style
2. Saison - Senor Blues (Low Steppa Remix)
3. Milk Bar, Santarini, Dollarman, Antonio Contino, CASSIMM - How Gee (CASSIMM Extended Remix)
4. Juarez Andruss - This Funky
5. Rombe4T - Mahou Grooves (Groovin It Extended Mix)
6. Alex Inc - Twisted Groove (Extended Mix)
7. Maickel Telussa & Jerry Davila - The Music Is Pumpin
8. Topic - Oh Baby
9. Brokenears - Survival
10. Dj Kone & Marc Palacio - Gaga
11. DAN: ROS, N2N, IDA FL - Touch Guy
12. Duwayne Motley - Rhythm
13. Per Qx - The Time Is Now
14. Adam Twelve, Deeprule - N' MUSIC
15. LF SYSTEM - Afraid To Feel
16. Jayden Voss - All The Time
Next Page