Glazba
''Good Lies'', prvi album tandema Overmono
Album objavljuje etiketa XL Recordings
Mixmag Adria I Foto: Elliot Morgan
21 May 2023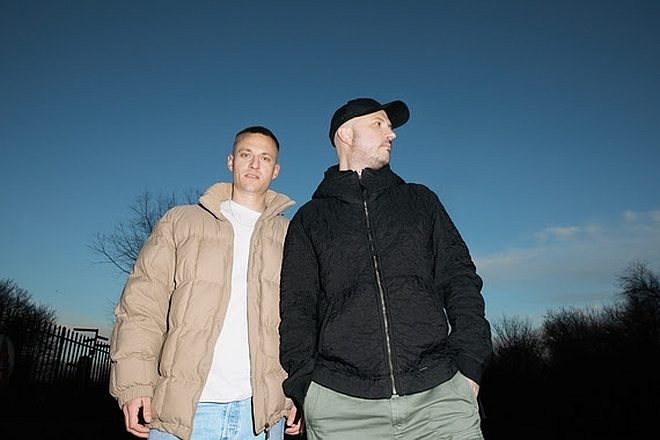 Britanski tandem Overmono objavio je svoj dugoočekivani debitantski album "Good Lies". Nakon što su ambicioznu ploču najavljivali objavama hvaljenih singlova ''Is U'', ''Good Lies'', ''Walk Thru Water'' i ''Calling Out'', album je, u digitalnom i fizičkom formatu, objavio XL Recordings. Slavlje su ovjekovječili jednodnevnim takeoverom omiljenog londonskog puba The Blue Posts koji je za ovu priliku nazvan The Two Dogs.
Od njihova nastanka 2015., Overmono prikuplja bazu obožavatelja i slovi za jednog od najuzbudljivijih novih elektroničkih izvođača u UK-u. ''Good Lies'' je sveobuhvatno ostvarenje njihovog inovativnog zvuka kojeg su kultivirali posljednjih nekoliko godina i predstavlja zvučne pejzaže koji nadilaze klupske okvire. Semplirani vokali Trizah, Smerz i CASISDEAD preoblikovani su u niz višežanrovskih elektroničkih zvukova, snažno euforičnih koliko i melankoličnih.
Overmono su, dosad, imali izvrsnu 2023. godinu. Kreirali su originalni soundtrack za Givenchyjevu reviju AW23 Womenswear Paris Fashion Week, na zahtjev kreativnog direktora Matthewa Williamsa. Svojim impresivnim audio-vizualnim nastupom nastupili su kao headlineri pred oduševljenom publikom na rasprodanim nastupima diljem Australije i SAD-a, uključujući i debi na festivalu Coachella.
Load the next article