Novosti
Njujorški kolektiv N/UM najavljuje novi album, ''Levers of History''
Najavni singl je 13-minutni ''An Order From The Top''
Mixmag Adria I Foto: Promo
14 December 2022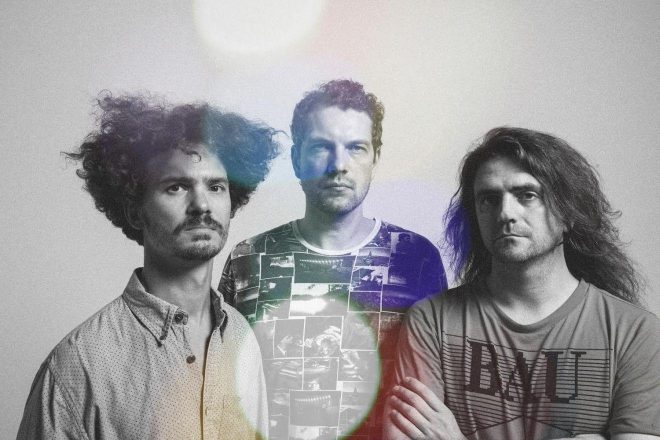 Elektronički live trio N/UM iz NYC-a objavio je novi singl, ''An Order From The Top'' i najavio izlazak njihovog novog albuma ''Levers of History''. Izlazak je predviđen 15.prosinca na etiketi DistroKid. 13-minutni ''An Order From The Top'' snimljen je kao improvizirani session triju glazbenika u studiju, a karakterizira ga hipnotični i melodični groove...
N/um (izgovara se 'noom') čine višestruki dobitnik Grammyja, producent Jeremy Loucas, gitarist Elias Meister te multiinstrumentalist Emil Bovbjerg. Debitirali su 2016., s albumom ''Zebra'' kojeg je više portala uvrstilo u sam vrh ponajboljih albuma te godine. Album je trojcu priskrbio i niz međunarodnih nastupa, na kojima su oduševili publiku, svojom izvedbom s analognim sintisajzerima, ritam mašinama i gitarama. Njihov glazbeni opus varira od minimal techna do avangardnog jazza.
Najznačajniji ovogodišnji nastupi uključuju Mutek Montreal Festival, Art With Me Festival (Miami) te Cityfox Live (Brooklyn). Album ''Levers of History'' dostupan je već kao Beatport pre-order.