Festivali
Poznati prvi izvođači novog izdanja festivala Defected Croatia u Tisnom 2024. godine
Od 1. do 4. kolovoza u The Garden Resort dolaze Carl Craig, Masters At Work, Purple Disco Machine, The Shapeshifters i mnogi drugi
Mixmag Adria/Press
3 November 2023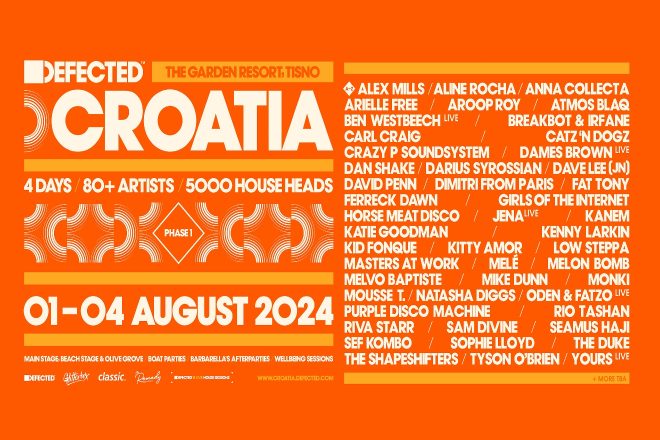 Novo izdanje festivala Defected Croatia sprema, kao i uvijek, odličan line-up. Prvi val izvođača je upravo predstavljen, a među imenima koja će od1. do 4. kolovoza svirati u The Garden Resortu u Tisnom na otoku Murteru su Ben Westbeech (Live), Crazy P Soundsystem, Carl Craig, Masters At Work, Purple Disco Machine, The Shapeshifters, Mousse T, Sam Divine i mnogi drugi.
Organizatori najavljuju da će tijekom četiri dana trajanja festivala sveukupno nastupati preko 80 artista, a koja su to imena, valja sačekati novu objavu i drugom valu izvođača.
Više detalja o Defected Croatia 2024. potražite na event pageu festivala kao i na stranici Defecteda.
Load the next article