Novosti
Missy Elliott postala je prva reperica koja je ušla u Rock and Roll Kuću slavnih
Uvodni govor održala je njena kolegica Queen Latifah
Mixmag/Twitter Missy Elliott
7 November 2023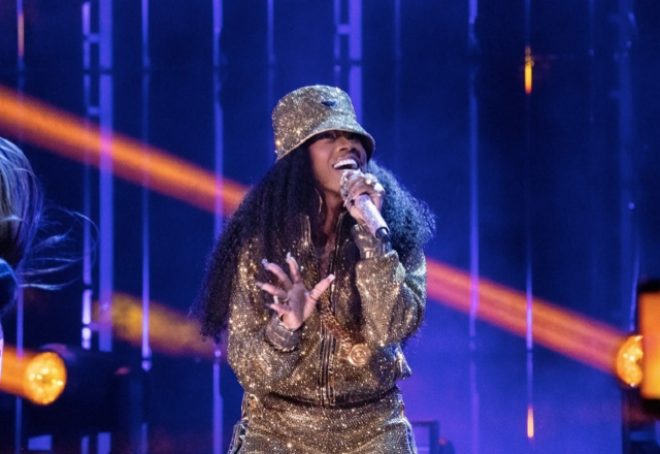 Missy Elliott primljena je u Rock and Roll Kuću slavnih, čime je postala prva rap izvođačica kojoj je to uspjelo. Čast je umjetnici dodijeljena nakon govora kolegice reperice, Queen Latifah. Latifah je u svom govoru rekla: "Osjećate se slobodno? Želite probati divlja sranja? Hvala Missy".
Napravljen je i kratki video u čast Missyne karijere koji uključuje i druga lica ženskog rapa kao što su Cardi B i Megan Thee Stallion. Ceremonija uvođenja u Kuću slavnih održana je u petak, a u Kuću su primljeni i Sheryl Crow, Rage Against the Machine, Willie Nelson, The Spinners, Kate Bush i George Michael.
Missy Elliott najpoznatija je po svojim pjesmama, 'Get Ur Freak On', 'Work It', 'The Rain (Supa Dupa Fly)', 'Pass That Dutch' i 'Lost Control'. Godine 2019. Elliott je bila prva hip hop umjetnica koja je ušla u Kuću slavnih tekstopisaca, a 2021. dobila je zvijezdu na Stazi slavnih u Hollywoodu.
"Kao prvo, neću ni započeti bez zahvalnosti Bogu," Missy je započela govor. "Prošla sam kroz toliko uspona i padova i znam odakle dolaze moji darovi. Bog me doveo ovamo. Omogućio mi je da usput upoznam neke nevjerojatne ljude." Nastavila je: "Svi su ti ljudi svojom glazbom utjecali na ljude diljem svijeta. Ponekad se pitam, shvaćaju li ljudi stvarno, što glazba radi ljudima? Ne želim imenovati, ali moram spomenuti Pepu iz Salt-N-Pepa. Ona i Queen Latifah, [MC] Lyte, Roxanne Shanté, Monie, svi oni prije mene pružili su mi svoja ramena da se oslonim. (...) To su ljudi koji su me inspirirali. A da nije njih i njihove glazbe, vjerojatno ne bih stajala ovdje."
Missy Elliott je zaključila: "Samo želim reći da vas sve volim i samo pokušavam širiti ljubav jer smo toliko potrebni ovom svijetu. I zahvaljujem svima vama, svim uzvanicima. Svi ste nevjerojatni. I čestitam svima. Počašćena sam što sam čak i samo u prostoriji sa svima vama. I zahvaljujem se svima. Puno vam hvala."
U nastavku pogledajte cijeli govor kao i neke fotografije sa ceremonije.
.@IAMQUEENLATIFAH it's nothing like having those you look up to say "I am Proud of You" My heart is fullYou named yourself starting with Queen & that's how you have MOVED! Your speech about me are things I learned from watching you! Thank you! Love You🤗🙏🏾💜 Rock&RollHallOfFame pic.twitter.com/vMUhmzAaKo

— Missy Elliott (@MissyElliott) November 4, 2023
I got to the podium & my mind went blank it is a feeling that's almost unimaginable as I listened to the Cheers & Claps of so many ppl I felt like a little girl again singing to my babydolls in my room. I felt like the child who told my teachers I'm gonna be a starI hope I've… pic.twitter.com/E5JKaZ3p4M

— Missy Elliott (@MissyElliott) November 4, 2023
Load the next article