Novosti
Orbital objavili 10. studijski album, 'Optical Delusion'
Album ima 10 pjesama, sadrži singlove 'Dirty Rat' i 'Ringa Ringa (The Old Pandemic Folk Song)', a braća Hartnoll kreću na britansku turneju ovog proljeća
Mixmag I Foto: KENNY MCCRACKEN
21 February 2023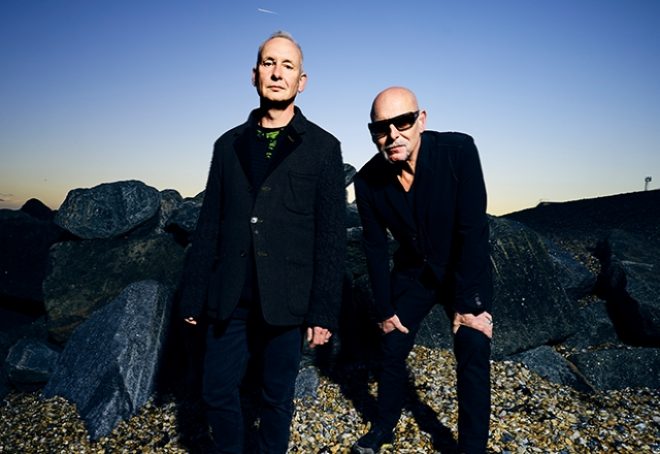 Legendarni britanski elektronski duo Orbital objavio je svoj 10. studijski album 'Optical Delusion'. Najnoviji album Phila Hartnolla i Paula Hartnolla sadrži singlove 'Dirty Rat', s post-punk duom Sleaford Mods, 'Ringa Ringa (The Old Pandemic Folk Song)' s vokalima The Mediaeval Baebes i najnoviji singl 'Are You Alive?' s Penelope Isles.
Album su počeli raditi tijekom pandemije, a to je ujedno bilo prvi put da su braća radila uglavnom odvojeno, zbog socijalne distance koja ih je razdvajala tijekom procesa stvaranja glazbe.
Kako bi proslavili izlazak, braća Hartnoll krenut će na turneju po Velikoj Britaniji, od 29. ožujka do 8. travnja, a nastupat će u Glasgowu, Newcastleu, Manchesteru, Bristolu, Londonu, Leedsu, Cambridgeu, Nottinghamu i Brightonu.
'Optical Delusion' dostupan je na vinilu, CD-u i digitalno. Za kupnju kliknite OVDJE.
Popis pjesama provjerite u nastavku:

1. Ringa Ringa (The Old Pandemic Folk Song) (feat. The Mediaeval Baebes)
2. Day One (feat. Dina Ipavic)
3. Are You Alive? (feat. Penelope Isles)
4. You Are The Frequency (feat. The Little Pest)
5. The New Abnormal
6. Home (feat. Anna B Savage)
7. Dirty Rat – With Sleaford Mods
8. Requiem For The Pre Apocalypse
9. What A Surprise (feat. The Little Pest)
10. Moon Princess (feat. Coppe)

Load the next article