Novosti
Za dva dana počinje Outlook Origins u The Garden resortu u Tisnom!
Slavlje sound system kulture trajat će od 28.7. do 2.8.
Mixmag Adria I Foto: Press
26 July 2022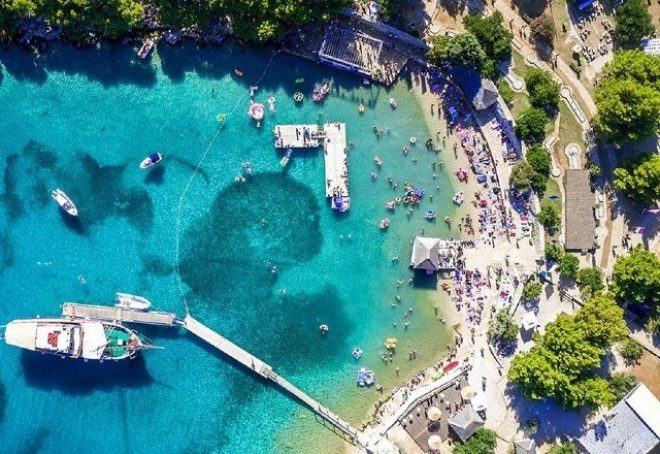 Outlook Origins počinje ovog četvrtka, 28.7., i traje do utorka, 2.8. u prekrasnoj uvali The Garden Resorta u Tisnom, te na otvorenoj terasi diskoteke Barbarella's, uz neizostavne boat i after partyje.
Outlook festival već je lani otkrio promjenu u nazivu i konceptu, pa smo tako dobili Outlook Origins, novo ime koje obećava povratak izvornim korijenima i temeljima na kojima je izgrađeno ovo najveće svjetsko slavlje sound system kulture. Outlook Origins, nakon nezaboravnog desetljeća provedenog na tvrđavi Punta Christo pored Pule, pronašao je svoj dom u prekrasnom okruženju The Garden Resorta u Tisnom. Izvorno smješten u Petrčanima, The Garden je bio mjesto na kojem je Outlook započeo svoj put 2008. godine, a sad se festival vratio u ovo intimno okruženje kako bi proslavio sve ono što ga čini toliko jedinstvenim. Festivalski program će biti brižno odabran kako bi naglasio sve temelje koje čine Outlook: dubstep, dub, reggae, drum'n'bass, jungle i grime.
Više informacija potražite OVDJE, najjeftinije regionalne festivalske i after-party ulaznice za 2022. godinu potražite OVDJE, a svi koji trebaju smještaj mogu ga naći na linku OVDJE.
U nastavku provjerite cijeli line-up.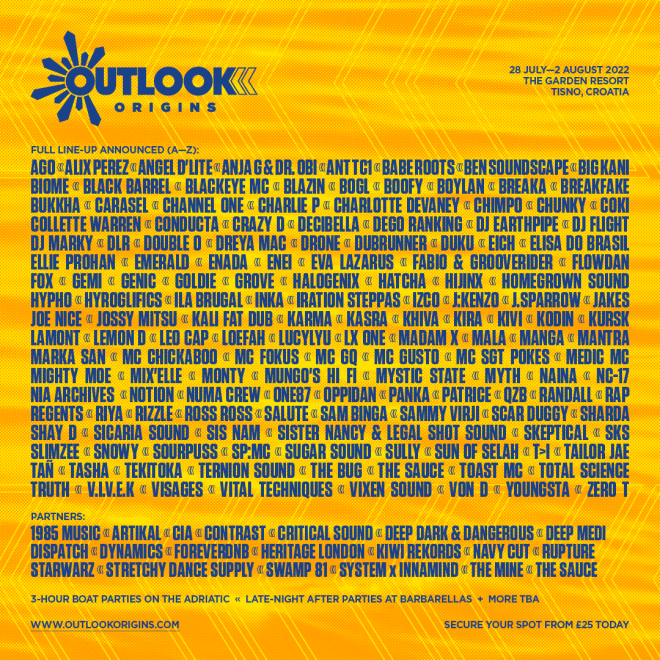 Load the next article