Novosti
Studija otkrila koji su najpopularniji vinili na Discogsu
Pink Floyd i Daft Punk su među favoritima
Mixmag I Foto: Mixmag
22 April 2022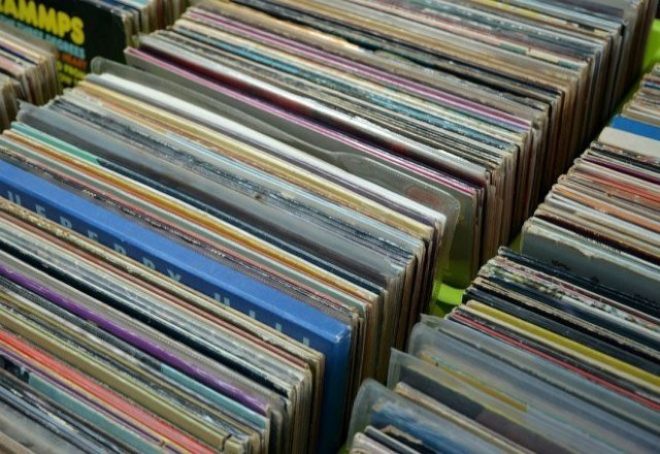 Studija money.co.uk napravila je popis najpopularnijih albuma na vinilu na Discogsu. Na prvom mjestu našli su se Pink Floyd a na drugom Daft Punk. Podaci pokazuju da je vinilni album Pink Floyda 'Wish You Were Here' dobio ocjenu 9,06/10 i procjenjuje se da 22.802 osobe posjeduju album.
Pink Floyd se pet puta nalaze na listi 14 najboljih, a 'The Wall' i 'The Dark Side Of The Moon' su dospjeli među prvih pet.

Pročitajte i ovo: Prodaja vinila najveća u zadnjih 30 godina

Drugi na ljestvici je dvostruki album Daft Punka 'Random Access Memories' koji je dobio ocjenu 8,63/10 a 51.000 ljudi nabavilo je tu ploču preko Discogsa.
U nastavku pogledajte cijeli popis.

Pink Floyd - Wish You Were Here (LP)
Daft Punk - Random Access Memories (2xLP, 180)
Pink Floyd - The Wall (2xLP, San)
Pink Floyd - The Dark Side Of The Moon (LP, RE, RM, 180)
Michael Jackson - Thriller (LP, Pit)
The Beatles - Abbey Road (LP) & The Beatles - Let It Be (LP, Win)
David Bowie - The Rise And Fall Of Ziggy Stardust And The Spiders From Mars (LP, RE, RM, RP, 180)
The Beatles - Magical Mystery Tour (LP, Los)
Nirvana - Nevermind (LP, RE, 180)
Queen - A Night At The Opera (LP, Emb)
Kendrick Lamar - Good Kid, M.A.A.d City (2xLP, Dlx)
Pink Floyd - The Dark Side Of The Moon (LP, Gat)
Pink Floyd - Wish You Were Here (LP, RE, RM, 180)
Radiohead - In Rainbows (LP, 180)

Osim toga, među deset najpopularnijih izvođača na Discogsu svih vremena, The Beatlesi su na vrhu s više od 3 milijuna ljudi na Discogsu koji posjeduju neki njihov album.

The Beatles
Pink Floyd
David Bowie
Led Zeppelin
Queen
The Rolling Stones
Nirvana
The Smiths
AC/DC
Elvis Preseley