Glazba
My Top 3 Essentials: Sam Divine
Gošća novog izdanja naše rubrike je prva dama Defected Recordsa koja nam predstavlja i svoj novi remix stvari Juniora Sancheza, "Freedom"
Mixmag Adria I Foto: Press
7 March 2022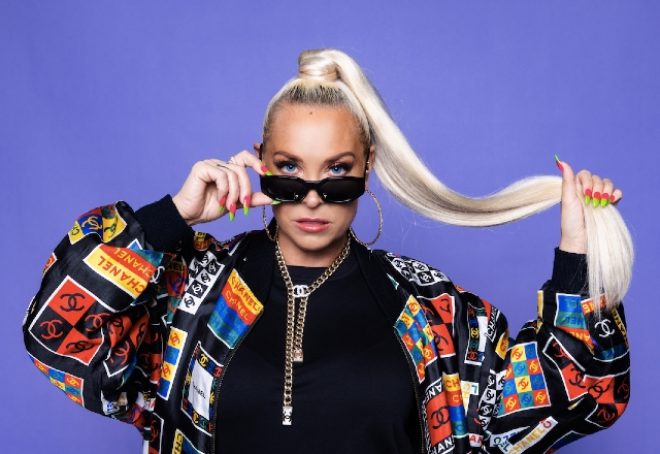 U novom nastavku naše rubrike u kojoj producenti i DJ-evi predstavljaju svoje omiljene tri stvari koje obavezno vrte u svojim setovima, gostuje nam Sam Divine! Poznata kao Prva dama Defected Recordsa, Sam Divine osvaja publiku svojim DJ setovima 20 godina. Od svojih ranih dana kao jedina članica street tima Defecteda na Ibizi do predvodnice njihove radijske emisije te nastupa u najvećim svjetskim klubovima i na festivalima, Prva dama Defecteda postala je sastavni dio britanske house glazbe.
Godine 2015. pokrenula i svoj, vrlo uspješan label DVINE Sounds koji je tijekom godina skupio brojna uspješna izdanja a i sama je izdavala na raznim labelima. Najnovije možemo naći na Undisputed Musicu gdje je upravo objavljen njezin remix stvari "Freedom" Juniora Sancheza. Remiks se nalazi na izdanju This is Undisputed Music: Vol.1Undisputed Music: Vol.1 koji slavi godinu postojanja izdavačke kuće, a izašao je 26. veljače. Izdanje možete nabaviti OVDJE a kako zvuči "Freedom" u verziji Sam Divine poslušajte OVDJE.
U nastavku provjerite koje tri stvari Sam trenutno obavezno vrti u svojim setovima.
1. George Smeddles - Malt Whiskey
Velika sam obožavateljica Georgea Smeddlesa. Uvijek isporučuje rolling bassline. Pravi je pionir UK tech housea.
2. Snoop Dogg - Gin And Juice (ALTO EDIT)
Zaista genijalni edit stvari Snoop Doga "Gin and Juice" koji potpisuje Alto a koji možete besplatno downloadirati. Apsolutno je razvalio stvar. Doggy Style je jedan od mojih omiljenih albuma svih vremena pa ću uvijek podržati bilo koji edit s tog albuma.
3. Harry Romero, Joeski, HR & SKI - Just Believe
Uvijek kad se Harry Romero i Joeski udruže, rezultat je odličan. Ovo je komad melodic housea zbog kojeg želim biti na plesnom podiju u New Yorku.
Load the next article